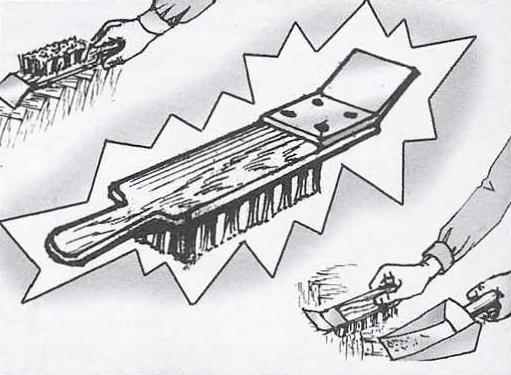 When handling the old or new parquet flooring and top-selling tools — sanding to give the wood a smooth surface Yes the brush to clean the treated area from fine dust to see the result.
The work will go faster, if both tools combined into one, as shown in the figure.
Recommend to read
PETAL COPIER
To get a perfectly accurate joint of the flat parts with a curved surface allows simple reception. Take a sheet of thick paper, such as Whatman; one edge cut into a narrow strip and...
CATAMARAN FOR FOUR
For water hikes inflatable catamaran has a number of advantages over the kayak. It is high reliability, great stability, with satisfactory maneuverability, increased permeability of...