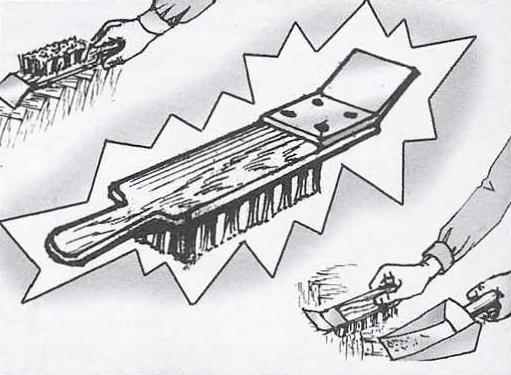 When handling the old or new parquet flooring and top-selling tools — sanding to give the wood a smooth surface Yes the brush to clean the treated area from fine dust to see the result.
The work will go faster, if both tools combined into one, as shown in the figure.
Recommend to read
EXPRESS PROTRACTOR
Depending on the processed material from each drill must be properly sharpened. To verify the correct angle will help a specially prepared square plate of copper or aluminium with a...
PULL-PULL THE PLOW…
Plow can be different. In General, the choice of the method of ploughing depends on the size of land holdings and the presence of his master of mechanical means. However, on private land a...