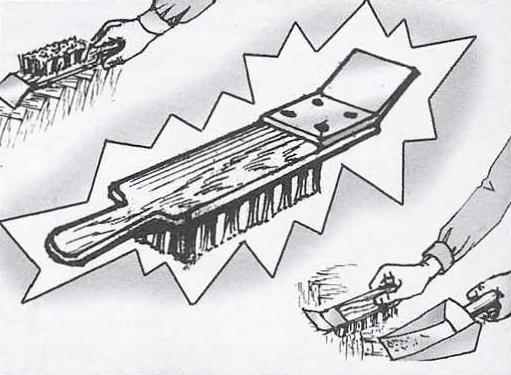 When handling the old or new parquet flooring and top-selling tools — sanding to give the wood a smooth surface Yes the brush to clean the treated area from fine dust to see the result.
The work will go faster, if both tools combined into one, as shown in the figure.
Recommend to read
MODELIST-KONSTRUKTOR 2003-08
IN THE ROOM: Public design office: E. Sevost'yanov. Boat for calm waters (2). Small-scale mechanization: A. Kozarenko. A rake with wheels (4). Turist - the tourist: A. Jerkovic....
REFRIGERATOR… DOOR
In winter, many Housewives are storing on the balcony. But some products cannot be "deep freeze". In this case, it is very convenient to use the balcony doors. If they are dual (1) — in...