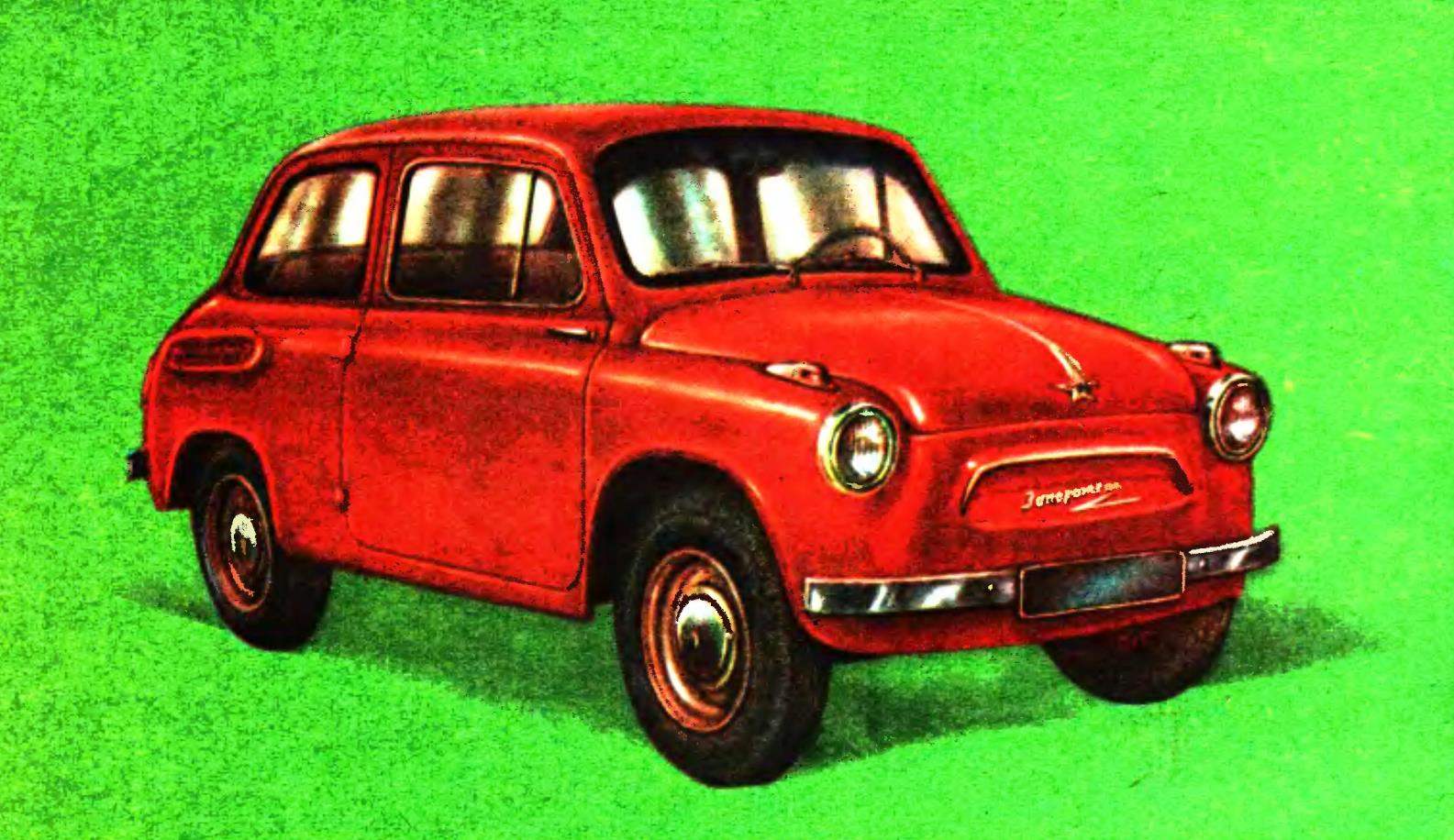 "Soap", "the Hunchback", "Fafik" — not once nicknamed little brisk Zaporozhets 965-th model. Many of us that he began his "auto" biography. Not all, however, know how motley was the story that first among the "Cossacks".
Interest in midget, as they were called, the cars emerged and grew like an avalanche in the mid 50-ies. In different countries, there appeared numerous examples — from the primitive substitute of the vehicle to a small copy of the traditional subcompact. Work on such structures was deployed and we in the Soviet Union. The impetus was the fact that with 1956 MZMA ceased production of small-sized (length: 3855 mm), light (840 kg), quadruple the "Moskvich-401" and moved to more spacious, comfortable and expensive "Moskvich-402". And the demand for compact, lightweight and easy the car has not disappeared.
Our factories and research institutes in the years 1955-1960 designed, built and tested many prototypes of cars of small and sidecars. Here are some of them: "Protein" IMZ-A50, US-048,
US-031,
GAS-18,
US-059, Bauman. All these designs have helped to define more clearly the requirements for vehicles of ultra-low class.
Just in those years, it was decided to reconstruct the combine plant "Kommunar" in Zaporozhye and light plant diesel engines in Melitopol, in order from 1960 to expand minicar production. The design, construction and debugging of prototypes of new machines commissioned the team of the Moscow plant of small cars — MZMA (now AZLK). Their development began in the fall of 1956. For a sample, took the FIAT 600, the most successful car in this class. An important factor behind the choice was the fact that this machine was the newest (its production started in 1955), and that it best meets the conditions of mass production.
The first prototype of the car — she was given the index "444" — was ready just a year later, in October 1957. In its appearance and construction sites felt the impact of the FIAT 600, but even at this stage there has been significant differences.