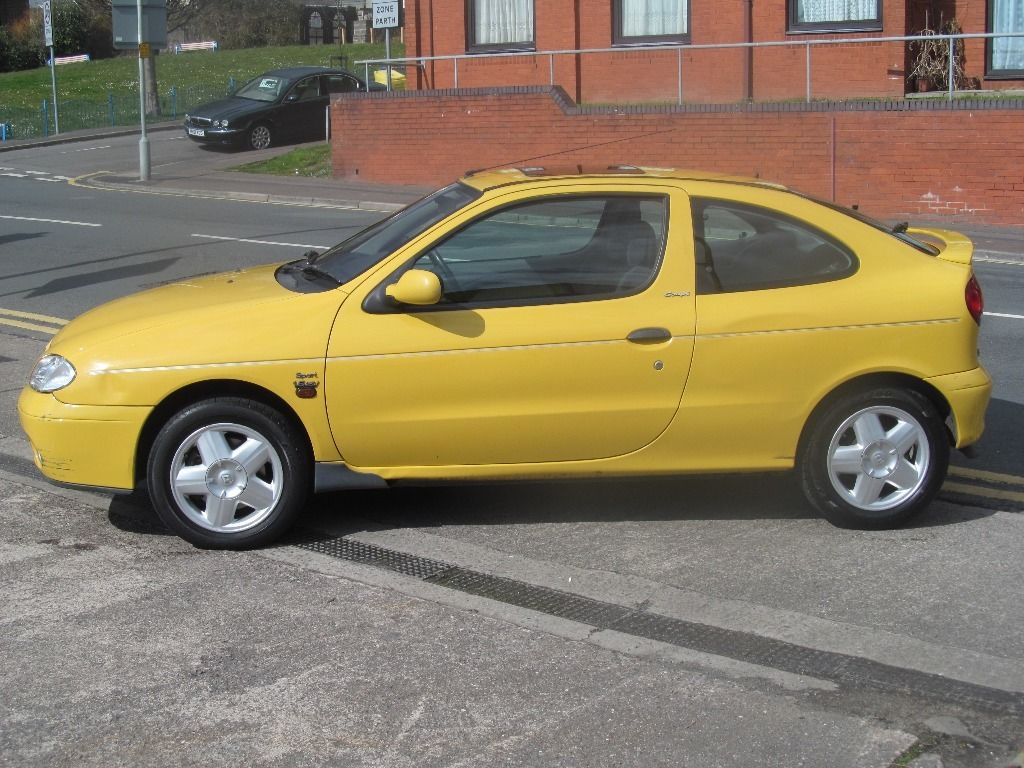 Specialists, no doubt, will note the advantages of a new car company Renault — RENAULT MEGANE COUPE. Memorable appearance, underlined "big-eyed" slanted headlights and back symmetrical they grilles air intakes at the front of the hood — that's not all.
The machine is equipped with a whole range of engines, ranging from a 16-valve 1.6-liter that consumes only 6.9 l/100 km, 2-liter with direct fuel injection.
The car has improved handling due to the torsion bar and the system steer the rear wheels.
RENAULT MEGANE COUPE — leader of safety in its class according to Euro NCAP rating — all versions of the machine equipped with circular security, as well as driver, passenger and side airbags. The instrument panel has large, legible instruments, indicator lights grouped in the center of the panel.
Hatchbacks RENAULT MEGANE COUPE is available in the following versions: Liberte, RT, Sport, Alize, Sport Alize and RXE.
It should also be noted that vehicles of this family have a 12 year warranty against perforation corrosion.
RENAULT MEGANE COUPE Sport Alize: engine 4-cylinder 16-valve with direct fuel injection; displacement 1998 cm3, power 140 HP maximum speed — 212,4 km/h; 0 to 100 km/h Sport Alize accelerates in 8.6; the average fuel consumption is 7.6 l/100 km.
Recommend to read
"ASIMMETRIK" COMES FIRST
"Unsportsmanlike! It is helpful to build models, not to bring equipment adult athletes! Not to allow for competition!" These indignant exclamations addressed to our children when they...
HARVESTER IN THE NURSERY
If the baby has a crib, then consider that he had even in a small room have their place. But if he would have a bed, as proposed by the British magazine "the Popular mechanics", it is...