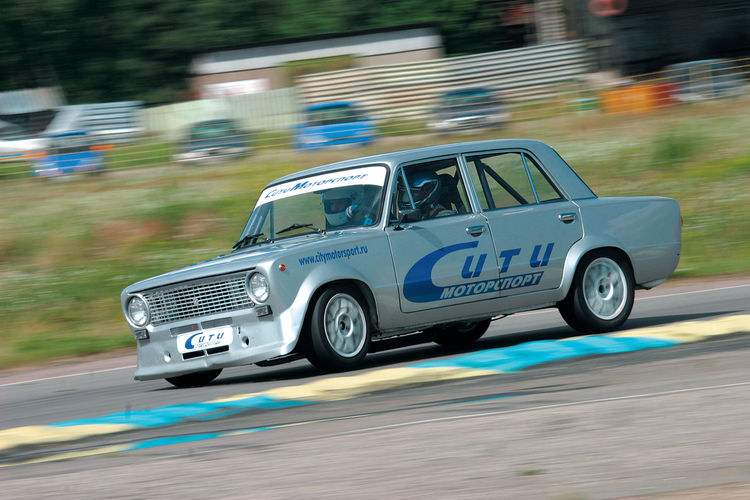 About sports "cents", the General public knows not so much. However, "Lada" took part in the USSR championship in road racing in 1972, almost immediately after the start of their serial production. Subtle at first glance, the car proved to be very fertile subject for her conversion to a sports car. This was facilitated by the fact that is well amenable to forcing the base engine with the camshaft in the cylinder head, and that was the cause of many victories sports "cents".
Racing Zhiguli significantly different from the production of prototypes. The machine is significantly facilitated up to 800 kg, was fitted with a souped-up engine power up to 150 HP and an integrated safety cage. The interior was really Spartan and ergonomic.
"Penny" the first issue was filled with more than 30 years is automatically enlists it in the class of old-timers and, accordingly, makes a full-fledged candidate in races of historical cars at Nurburgring Nordschleife. The need was to convert the well-preserved VAZ-2101 1971 issue sports car for circuit racing. The machine increased the body, set the internal roll cage, sport seats and steering wheel. The car had thousands of kilometres of the marathon so a 1.6-litre engine boosted "only" 120 HP, which retains its durability and reliability.
In race 1 October 2004 sports "penny" took first place in its class.
VAZ-2101 SPORTS: 4073 length mm, width-1611 mm height 1382 mm; capacity 4-cylinder 120 HP engine, a working volume of 1,6 l; kerb weight 850 kg.
Recommend to read
VAZ-2118 "the guelder-rose"
A new family of cars VAZ-2118 "the guelder-rose" is only the third in 35 years of existence, the Volga automobile plant — after "penny" VAZ-2101 and "chisel" VAZ-2108/2109 — really new,...
MILL ON THE TRACK
A simple device developed by members of the self-similar circle of Ufa city Palace of children's creativity, shoal be useful to many tracks. It makes it very easy to create a miniature...