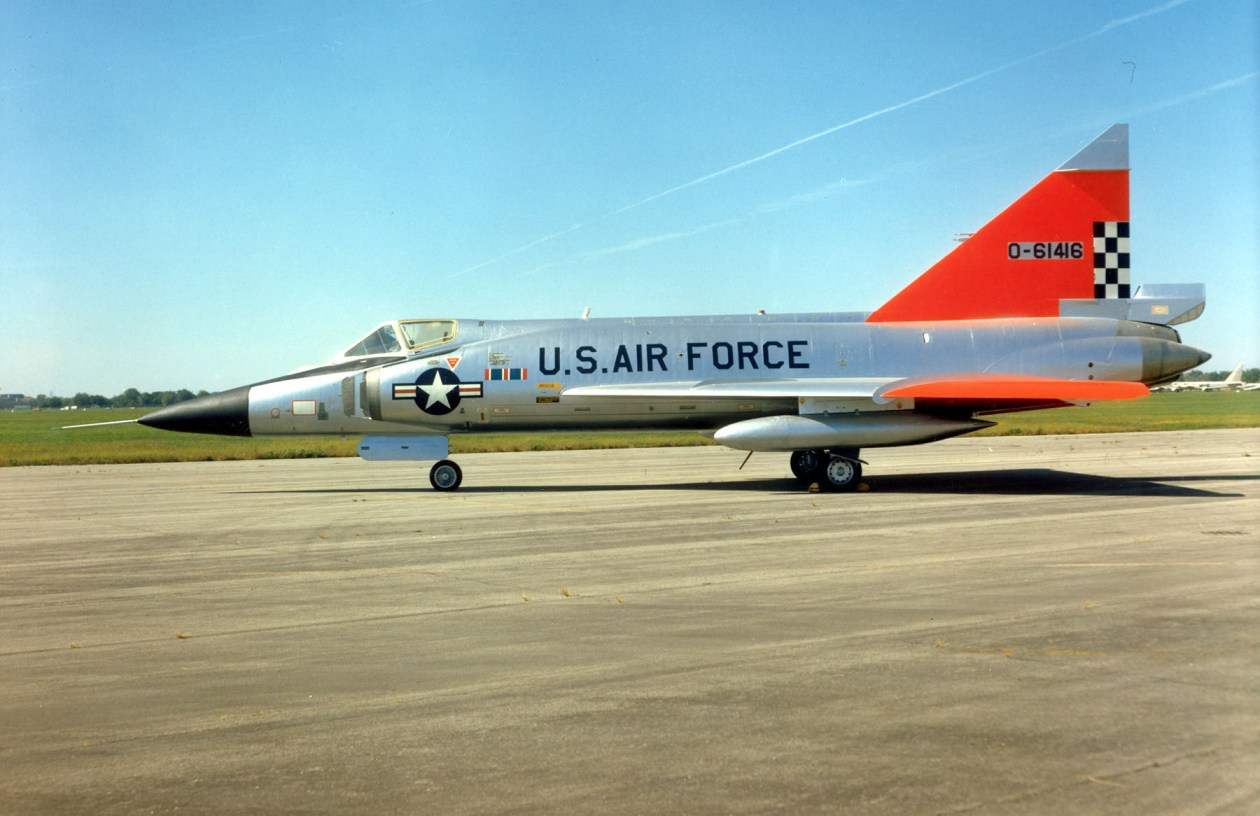 World war II had just ended, and yesterday's allies very quickly began to turn into bitter enemies. The coming era of atomic weapons and of high-speed means of delivery have forced American commanders to take a fresh look at air defense of the country. In August 1945, the United States was a competition for the creation of a supersonic interceptor capable of speed up to 1260 km/h and altitude of 15 km in 4 minutes. Agree requirements for those years — fantastic! Probably this request was based on the characteristics of the Me-163.
In October 1945 the firm "Konver" presented the project, the designation "Model 7-002". The plane was supposed to equip ramjet (according to other sources—rocket) engine thrust 1675 kgs (+ 6 boosters with a thrust of 540 kgf) and a Delta wing sweep of 45°.
May 22, 1946 "Konver" recognized the winner of the competition and a month later signed the contract. Interceptor received the military code of the XP-92 (in 1948, changed to XP-92), and serial No. 46-682.
Chief designer Thomas M. Hemphill to save time and money decided to use components and assemblies from other aircraft. So, the main landing gear was borrowed from North American ri-1, bow front moved from the bell P-63, the engine and hydraulic system—Lockheed P-80, ejection seat and canopy—Konver with the experimental XP-81.