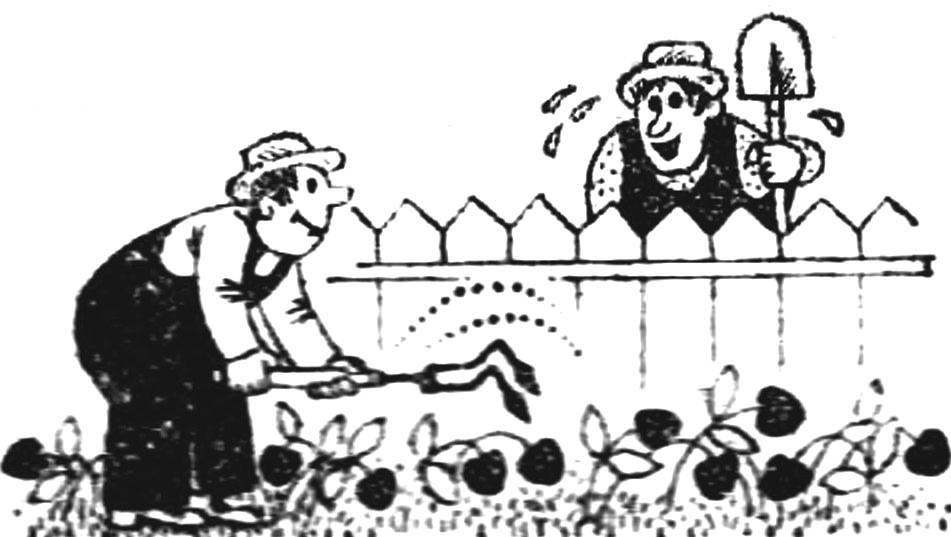 My tools are designed for processing of soil in the garden and the vegetable garden. The main type of work in the spring and summer — preparation of beds for planting and care of plants. Therefore, more than a third of the set are rippers. They are divided into three types: one-, two – and trehrozhkovye, and each is used depending on the planting density and the soil conditions. Where gaps between plants are great, easy to work trehrozhkovye — they are the most productive; and where planting is thickened, handy slowly loosen the ground two or odnokrylym.
I know from experience: most running — odnorazovye rippers. The fact that the gardens are usually planted closely, saving every inch of ground. Root system in plants is various, and therefore had to make some choices. Rippers differ from each other only in size, which depend on the type of cultivated crops. So the order and start with the smallest.
FOR FLOWERS, AND STRAWBERRIES
Ripper-the baby is especially good for elderly and children (Fig. 1, option 1). And those and others, I've seen them work with pleasure. The soil lends itself very easily to him. It is intended for operation in highly dense areas, literally in the Bush.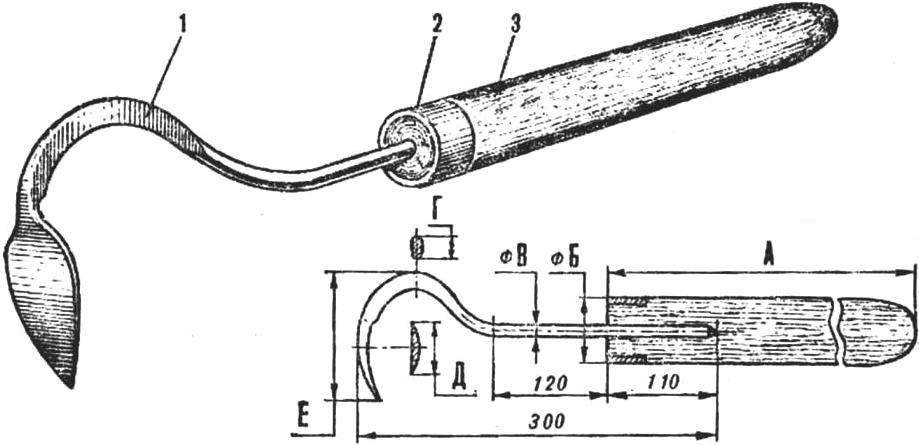 Fig. 1. Odnokryly Ripper:
1 — hook, 2 — ring, 3 — handle.
Cultivator made of steel rod Ø 6 mm without heat treatment. The rod bent in a vise, and then forged. The other end is pointed with a file, and it mounted a short wooden handle. So she did not split, the end it is provided with a ring cut from aluminum tube Ø 20 mm.
VEGETABLE GARDEN
Gryadochnogo Ripper. Is used (Fig. 1, option 2) for deep loosening in tight spaces. It is convenient to also treat the soil for carrot, beet, cucumber, onion-beds, among the strawberry bushes and large flowers.

Fig. 2. Weld cultivator with handle:
1

— end of Ripper, 2

— tube, 3— screw.
It is made of a rod Ø 8 mm (such a rod made by sun loungers, where in the baths bathe infants).