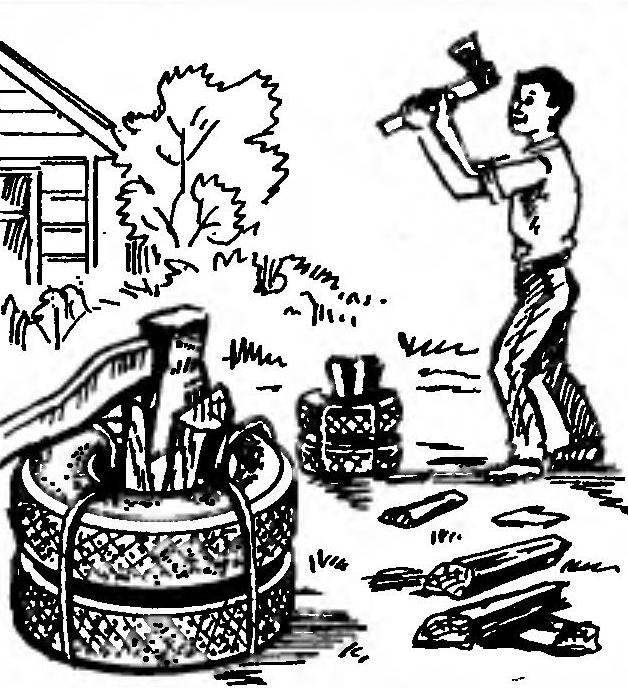 When cutting firewood the same danger as from the axe and from flying logs. To protect yourself and them both succeed, if you collect of old tires here such device. The number of tyres used will depend on their own size and height cuts through chumps. For the sustainability of the construction of the tyre can be linked.
Recommend to read
MAGNETIC KEEPER
Magnetic stand made from old magnet, will take care about the safety of various small items — from paper clips and pins to "precisely" small tools and fasteners. It will also help to...
THE FUSE FROM THE WIND
Below the window the window is not slammed shut from the wind or drafts, it is sufficient to attach the fuse turn. At the closed window position of the turntable is horizontal. In an...