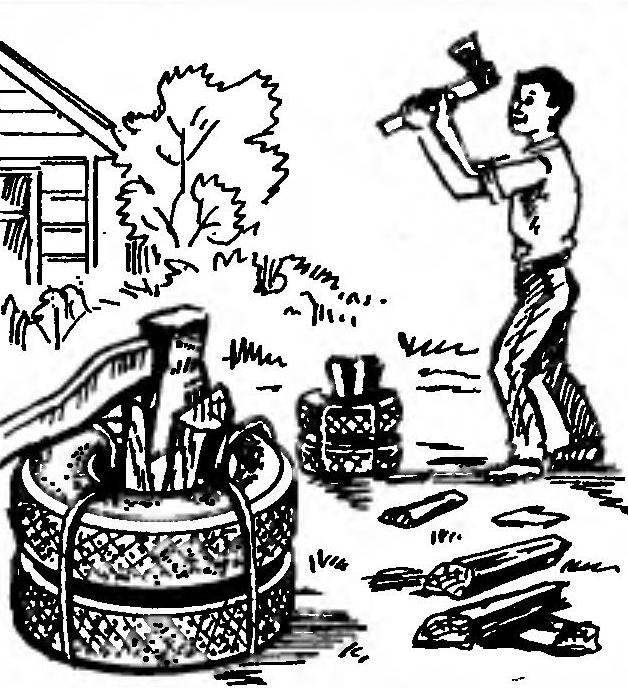 When cutting firewood the same danger as from the axe and from flying logs. To protect yourself and them both succeed, if you collect of old tires here such device. The number of tyres used will depend on their own size and height cuts through chumps. For the sustainability of the construction of the tyre can be linked.
Recommend to read
SWING WITH GROMMET
Never empty on the Playground, even the most simple swing-weights. Like the guys, strongly rebounding yogis, to fly up. But the landing is often less than pleasant: a little...
BRUSH WITH EPHESUS
As a guard on a sword and protects the hand during a fight, and this simple device will protect it when working with a brush. Plastic bottle is cut open and his mate put on a pen — get a...