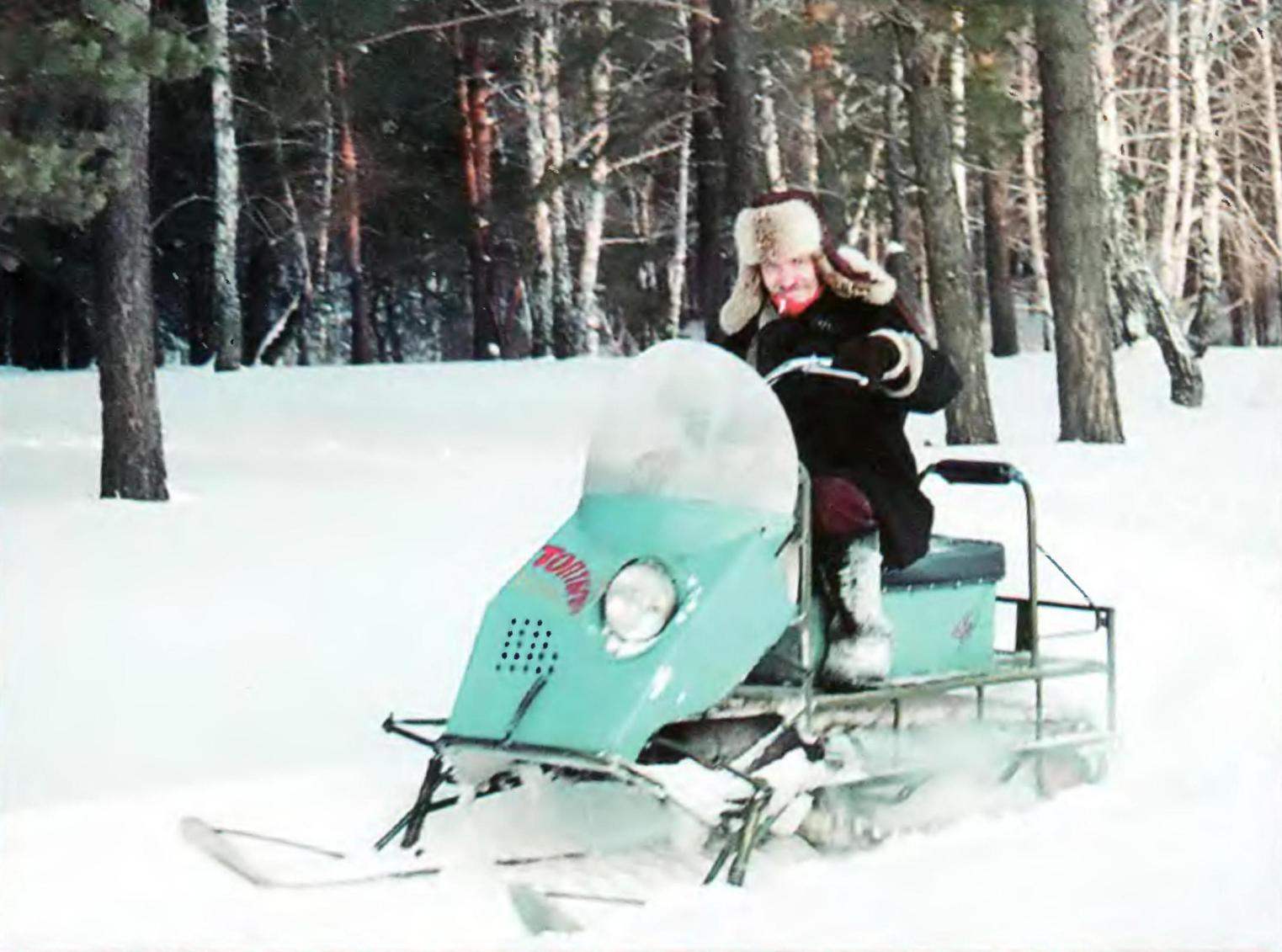 Snowmobile-stick "Bruins" with the engine IZH-P3. So, from the author of the popular among designers and fans of the series homemade snowmobile of the type of "Idea" — manufacturer's description the latest and most powerful "stick insects" (snowmobile with caterpillar tracks made of wooden bars), nicknamed "the Bruins".
Design. "Bruins" is a truck mount, double snowmobile with a crawler gear and asymmetrically located an engine from a motorcycle "IZH-Planeta-3".
The engine is offset to the right from the axis of symmetry in front of the driver. With this arrangement, without intermediate shaft. However, in the transmission had an output sprocket output shaft to move out on the extension sleeve. Its length is selected such that the drive chain was held between the frame spar and a caterpillar. Deliberately do not give exact dimensions of the sleeve length — they depend on the location of the engine on the frame. The layout allowed for no alterations and adaptations to use the standard foot shift, driving it now with the right foot. And for the convenience of starting the engine mounted additional lever on the rack frame, and connected him a thrust with the standard starting lever of the engine.
The frame of the snowmobile made from water pipes and parts. It is welded with the help of household welding machine ADZ-150 electrodes SSSI. Pipe bending is done manually — a simple sleeve with a tube Bender with a long handle. Steering knuckles, mounting plate -reference of the ski and the ski support, are welded in place during Assembly on the slipway. The frame feature that it is trapezoidal (the distance between the two spars in front more than rear). But this is more a design decision than a design.