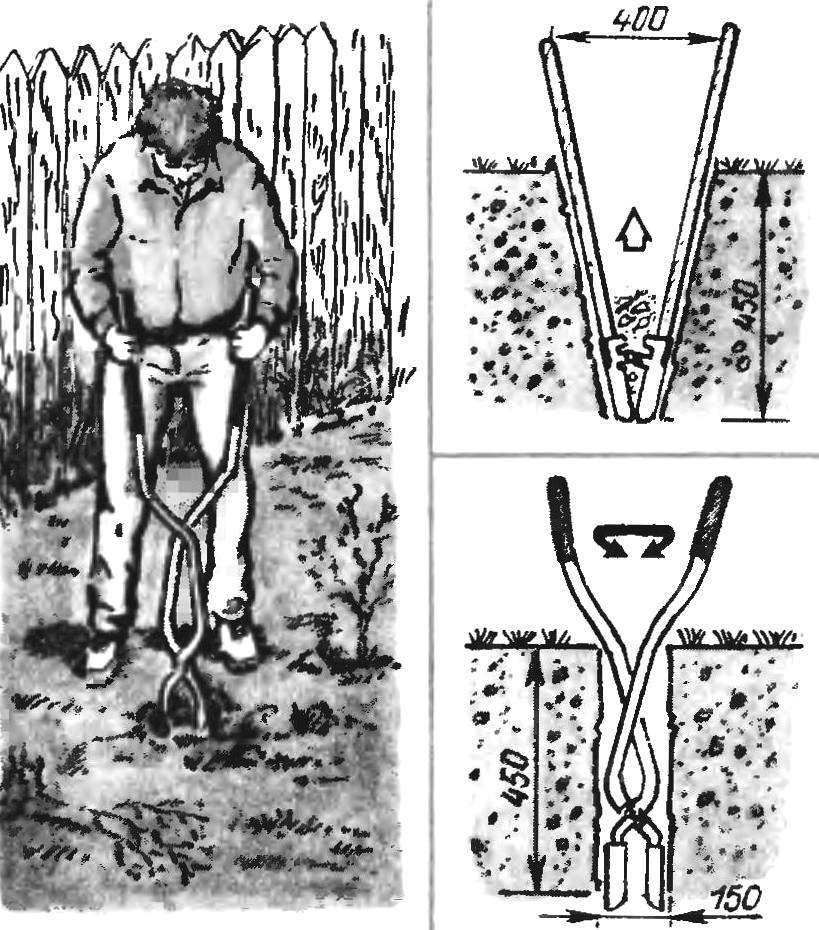 When transplanting seedlings it is necessary to forge a small hole. A regular shovel is too big. Very convenient for this will be shovel-tongs, which can be manufactured from pipe sections of small diameter, the ends of which are attached or welded to the legs of a metal plate. For conical Holes working part of the tool is executed from sheet metal, and the handles of wood. Zaglubljajutsja shovel tongs rotation.
Recommend to read
AUTOMATIC ILLUMINATION OF A LADDER
Good day! In this post I want to share with the Internet community on how I happened to make a automatic light on the stairs in his two story cottage. About four months ago, returning...
AMPHIPOD
Diverse and numerous family water bikes, but they all have a major flaw: transport them by land very difficult. Another thing — ampipe, on land he feels as confident as on the water. The...