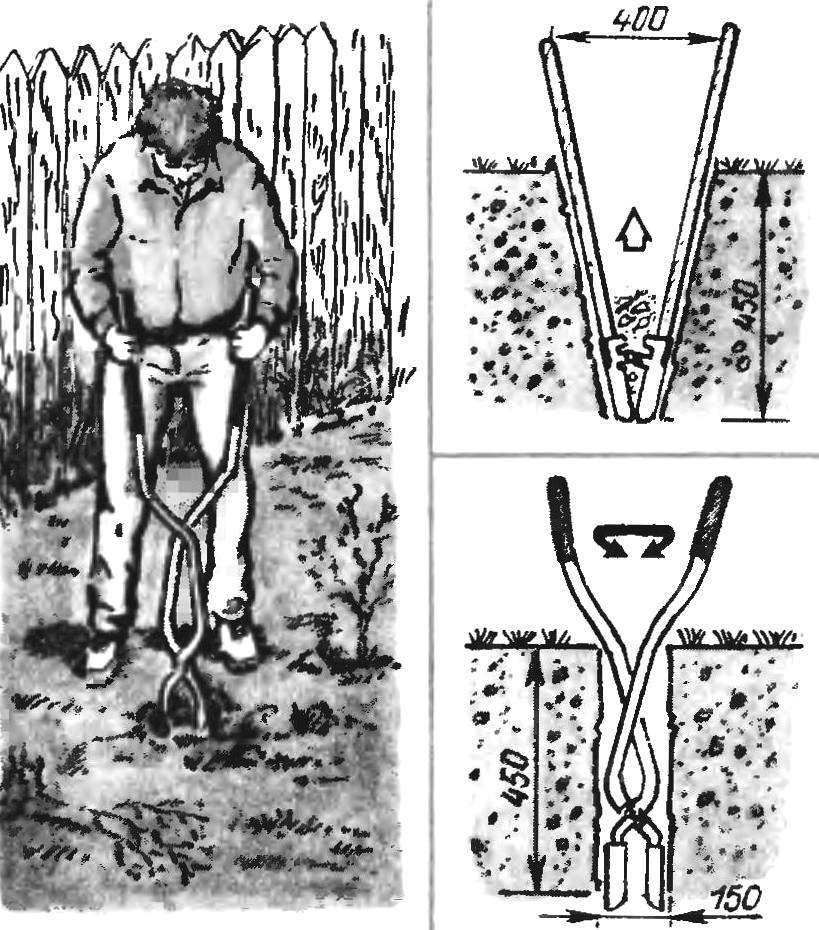 When transplanting seedlings it is necessary to forge a small hole. A regular shovel is too big. Very convenient for this will be shovel-tongs, which can be manufactured from pipe sections of small diameter, the ends of which are attached or welded to the legs of a metal plate. For conical Holes working part of the tool is executed from sheet metal, and the handles of wood. Zaglubljajutsja shovel tongs rotation.
Recommend to read
THROUGH THE BAR
It is not easy to drill pipe, clamped it in a vise and nukernel. The task will be made easier if you resort to using a small block of wood. It is administered in the Vice with the tube...
CLAMP IN SIZE
If you need a clamp of a certain size, it can be made from what is at hand: steel rod, strip, angle or profile. Making them need the bracket, drill holes in it and threaded (or welded...