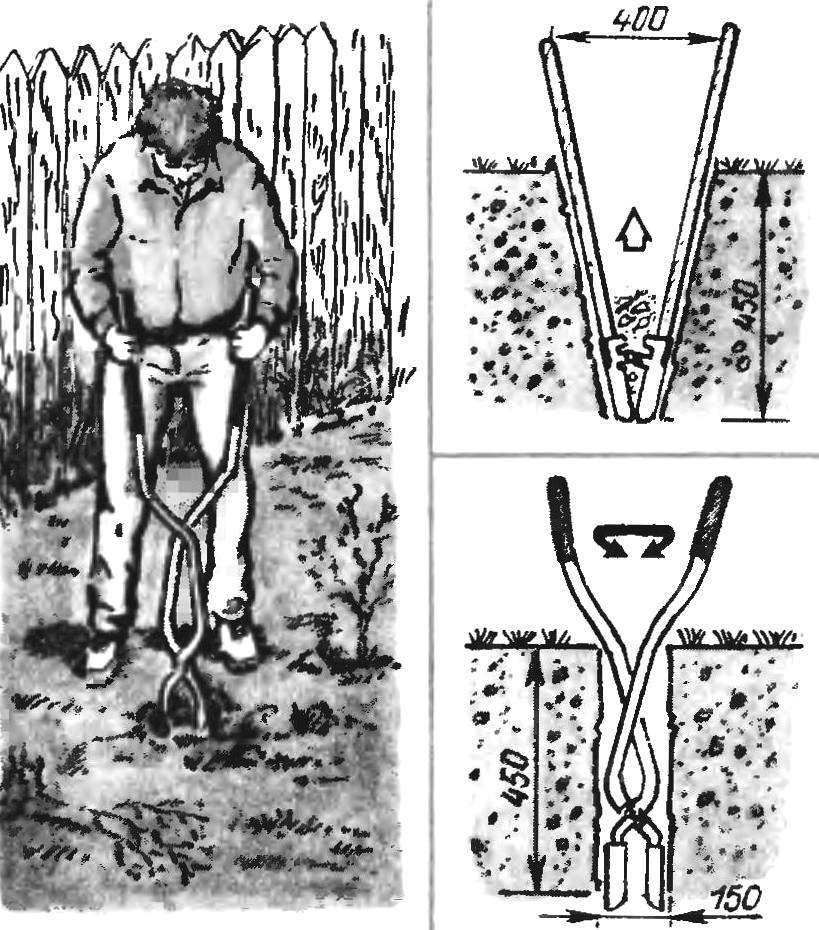 When transplanting seedlings it is necessary to forge a small hole. A regular shovel is too big. Very convenient for this will be shovel-tongs, which can be manufactured from pipe sections of small diameter, the ends of which are attached or welded to the legs of a metal plate. For conical Holes working part of the tool is executed from sheet metal, and the handles of wood. Zaglubljajutsja shovel tongs rotation.
Recommend to read
FAMILY MINI BIKE
According to the accepted classification today, mini-bikes called microvesicle for the (dimensions allow to store a car in the apartment and transported her in the car). And family the...
THOUGH STABBING THOUGH OPEN
This simple device, although simple, are quite versatile. Consisting of two wooden bars with notches fastened to one end of a sturdy leather or fabric strap, it will help to prick the...