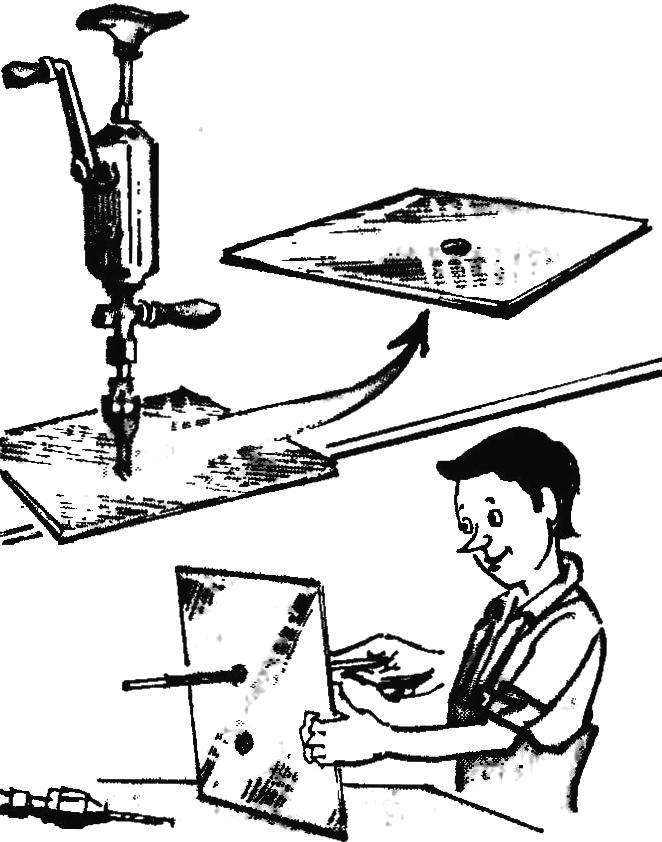 To drill glass and be without a carbide tool — an ordinary HSS drill. First half of glass thickness drilled hole of 3 mm in diameter, and then reams it to a diameter of 6 mm. After that, the glass is flipped upside down, and the operation is repeated. Drilling is necessary on both sides, because the glass usually breaks it at the exit of the drill.
Success is assured if the operation is performed gently, with small pauses to give to cool the drill bit and glass. Drilling, as shown, better than a hand drill or brace. If necessary, the holes can be round tipped rod with fine sandpaper.
V. ZVYAGINTSEV,. Pervomaysk, Moldova
Recommend to read
PAINT WITHOUT SECRETS
Assortment of paints (coatings) are currently quite wide, and therefore, in such a variety without the advice quite difficult to understand. Get expert advice from the seller not always...
CHAIR? YES, AND THE TABLE
To the semi-circular platform on four legs is applied on top of the same with embedded in her Board-back: it turns out the chair. If we combine the above-mentioned half-hinges and...