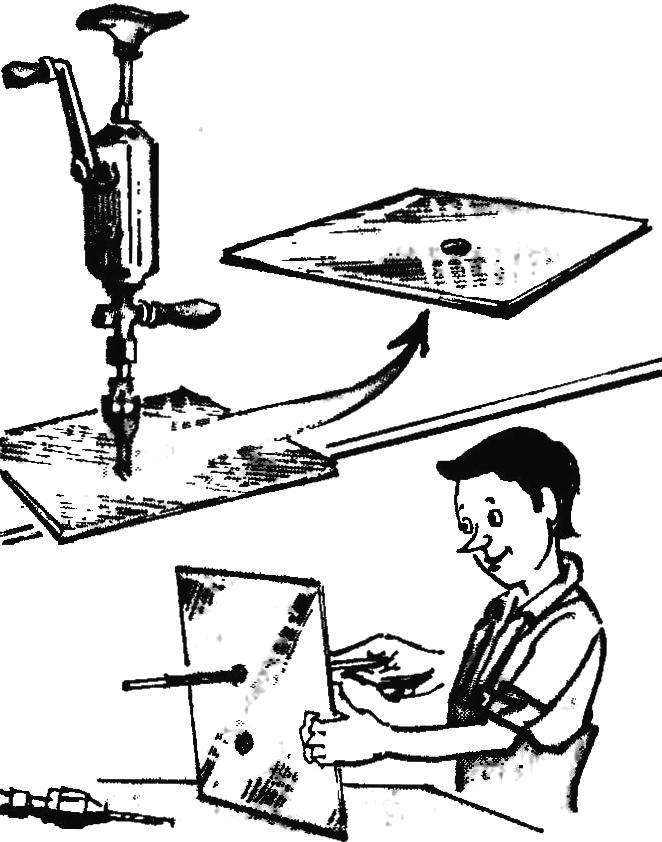 To drill glass and be without a carbide tool — an ordinary HSS drill. First half of glass thickness drilled hole of 3 mm in diameter, and then reams it to a diameter of 6 mm. After that, the glass is flipped upside down, and the operation is repeated. Drilling is necessary on both sides, because the glass usually breaks it at the exit of the drill.
Success is assured if the operation is performed gently, with small pauses to give to cool the drill bit and glass. Drilling, as shown, better than a hand drill or brace. If necessary, the holes can be round tipped rod with fine sandpaper.
V. ZVYAGINTSEV,. Pervomaysk, Moldova
Recommend to read
SIMPLE FREQUENCY COUNTER
A diagram of the frequency to control the frequencies in a relatively narrow range offers the magazine "Radio Fernsehen Elektronik" of the GDR. It contains all 7 elements. The device...
HILLER-ARMREST
Do not consider it shameful to use a good development designers and lovers they share the magazine. But, armed with their interesting ideas and technical solutions, and the very creative...