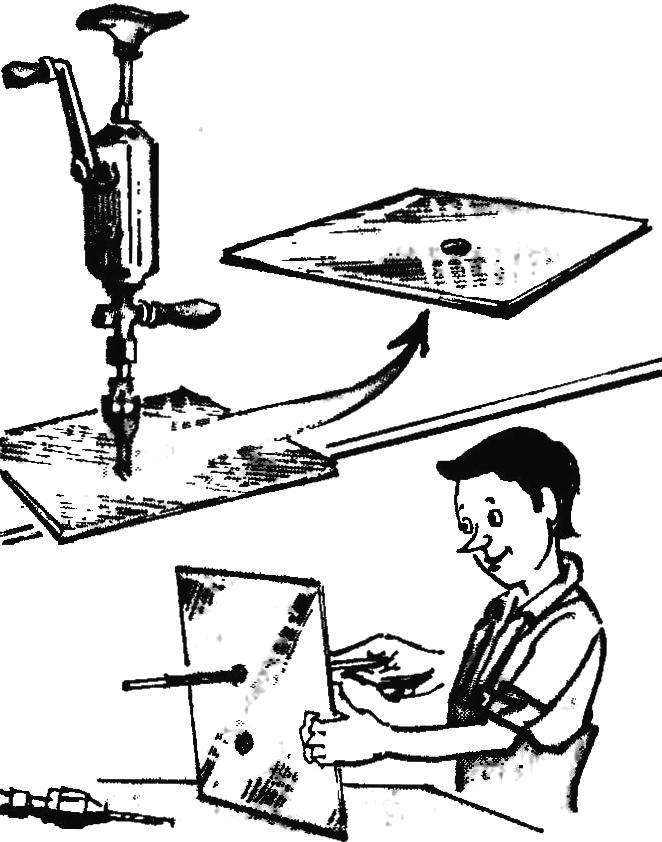 To drill glass and be without a carbide tool — an ordinary HSS drill. First half of glass thickness drilled hole of 3 mm in diameter, and then reams it to a diameter of 6 mm. After that, the glass is flipped upside down, and the operation is repeated. Drilling is necessary on both sides, because the glass usually breaks it at the exit of the drill.
Success is assured if the operation is performed gently, with small pauses to give to cool the drill bit and glass. Drilling, as shown, better than a hand drill or brace. If necessary, the holes can be round tipped rod with fine sandpaper.
V. ZVYAGINTSEV,. Pervomaysk, Moldova
Recommend to read
DRILL IS THIN AND LONG
To drill the axial bore of small diameter into a long cylindrical part is not so easy even on the machine — drill was almost certainly "will lead". To gain maybe a simple jig made from a...
WITH A COMPASS THROUGH THE WALL
If the wall must be drilled through hole, and the length of the drill is not enough, then this operation can be performed in two stages: the one on the other side of the wall. Drill to...