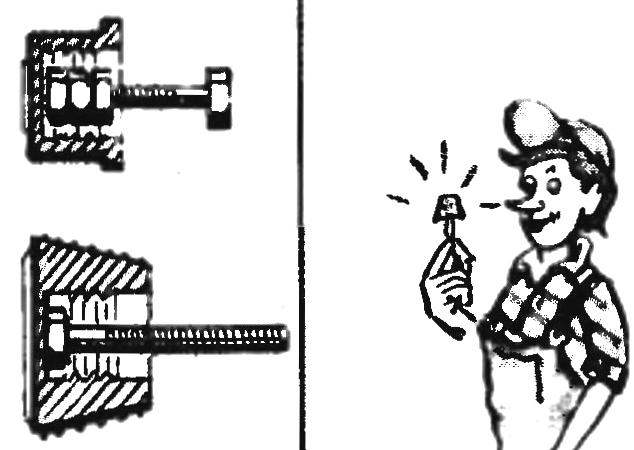 Is all sorts of advice was on the use of caps and lids from unnecessary bubbles and tubes. Here's another — receiving beautiful shaped heads of bolts or nuts. Look at the picture. Depending on the conceived in the cover is inserted into the bolt (or nut, screwed on a greased bolt) and filled with epoxy resin.
Recommend to read
BUZZER
Buzzer on digital circuits switching on/off of electronic devices with power supply of 12 V. In the car a lot of devices that are included in the operation key or switch. To control...
CHIP REPLACEMENT ROM
As a result of scientific-technical progress increases the degree of integration of integrated circuits (MS), including working in a permanent storage device (ROM). The developers of the...