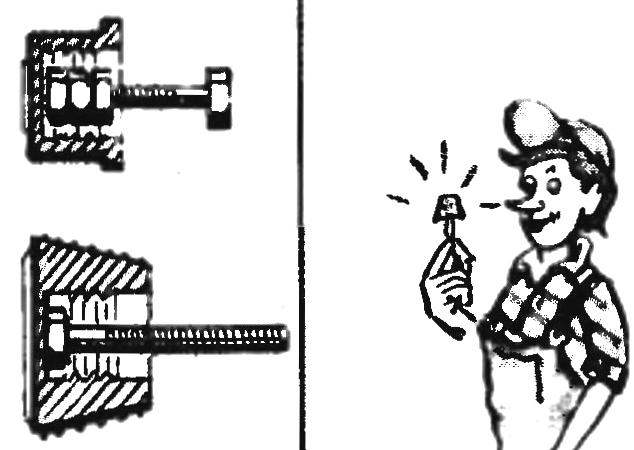 Is all sorts of advice was on the use of caps and lids from unnecessary bubbles and tubes. Here's another — receiving beautiful shaped heads of bolts or nuts. Look at the picture. Depending on the conceived in the cover is inserted into the bolt (or nut, screwed on a greased bolt) and filled with epoxy resin.
Recommend to read
BUGGY FROM KUDRINO
About the craftsmen of the rural settlement of the Highlands of the Yaroslavl region, I had occasion to write more than once, and what a surprise it was that the reserves were not yet...
RACK HEADSETS
In our small apartments recently settled a combined sectional and furniture. And — please note! — the more expensive and better quality headsets, the less it pseudotolerance, pasted...