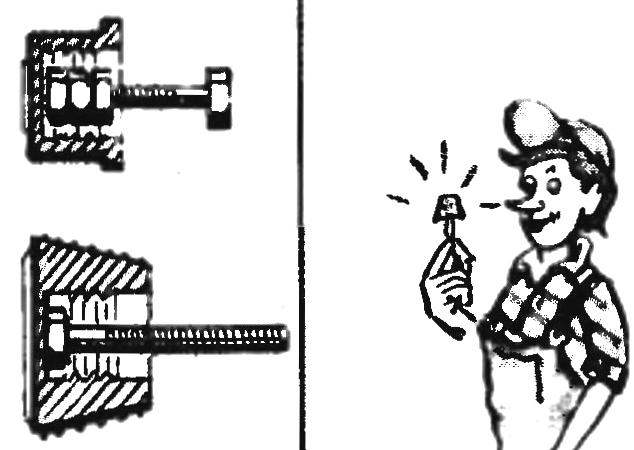 Is all sorts of advice was on the use of caps and lids from unnecessary bubbles and tubes. Here's another — receiving beautiful shaped heads of bolts or nuts. Look at the picture. Depending on the conceived in the cover is inserted into the bolt (or nut, screwed on a greased bolt) and filled with epoxy resin.
Recommend to read
GRACEFUL AND SWIFT
Graceful and swift motorboat is an excellent educational model for aspiring shipbuilders. Work on bliss allows you to develop basic skills that will be required in the manufacture of...
COPTIS, FISH, SMALL AND BIG!
As you know, Smoking food in the smoke during the combustion of hardwood timber. Smoker is usually placed at some distance from the camera cold-smoked and connect their fireplace to...