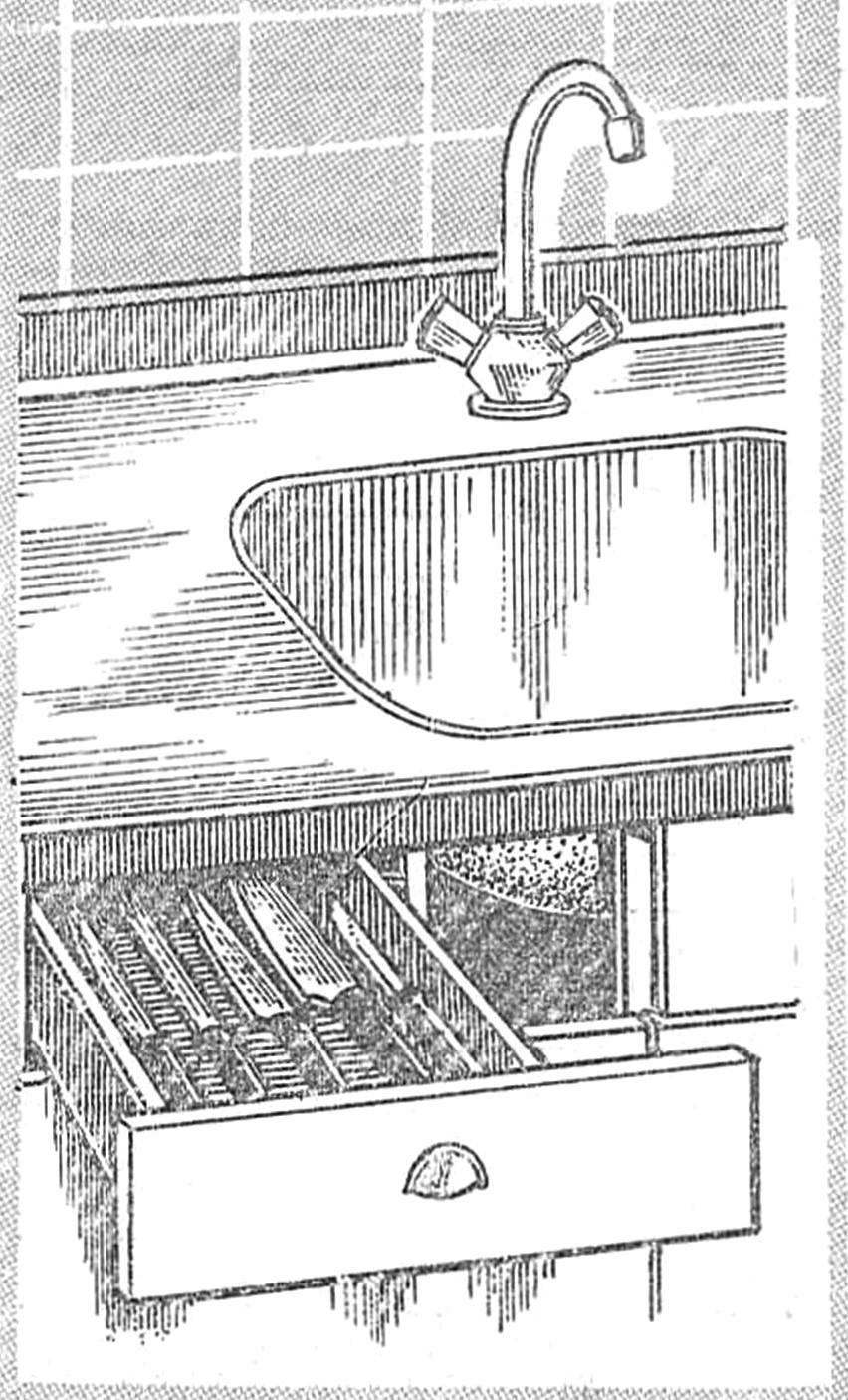 Usually nothing: Cabinet of the washer has a door, behind which, if you think about it, lost usable space. Here build small boxes and you get convenient storage for the kitchen stuff from various China caps to the inventory of detergents.
Recommend to read
"TRAP" IN THE SINK
I refused to offer the industry's trap — plastic perforated liner at the drain mouth of the shell: it has the shape of a hole and instantly get clogged even debris. Made of a plastic...
OF EGG CONTAINER
Offer to store small bolts, screws, nails, nuts and washers, and any other such trifle — cell cardboard or plastic container from under the eggs.   V. GOLOVASHIN, Rybnoe, Ryazan region.