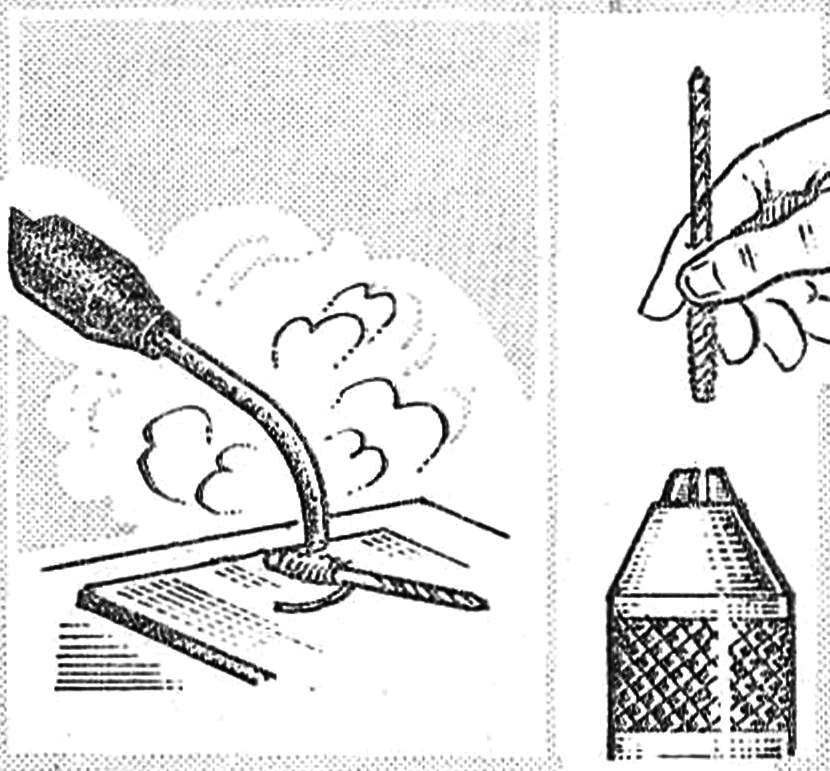 In the "M-K" № 9, 1985 our reader Yuri Zhdanov recommended for clamping in the Chuck of a drill of small diameter to apply the "shirt" is a spiral of thin wire. However, a hand drill and a machine with reverse accidental change of the direction of rotation can lead to the fact that the spiral will develop. So I suggest a small improvement.&the Shank should first be sbiaditi in the so-called "soldering acid" (hydrochloric acid with dissolved bits of zinc). Then the drill is wound a spiral of wire and a soldering iron again obshivaetsya. The only thing you should remember is not to allow drips of solder, so as not to disturb the centering of the drill. Now the "shirt" to hold it tight.
K. FILIPPOV
Recommend to read
Insurance for drill
Drill chuck, in particular manual, is not always able to keep the drill from turning when machining hard metals or release of the cutting edges of metal. It solves the problem of the...
SPOON DRILLS…
And burned out a soldering iron can still serve as the house master. Disassemble its case, and you will receive the first drill bit for drilling large-diameter holes in wood and plastic...