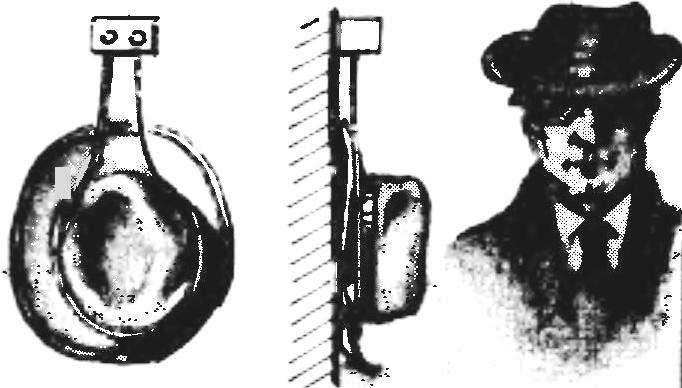 If you like to wear hats then. probably should take care of the way they store, for the perfect shape. One such option is to make your headdress a special hanger for example such as shown in the figure.
P. IVANOV, Stupino, Moscow region
Recommend to read
THE MOTOR ON THE CHAIR
There is no doubt that engaged in repairing the outboard motor should be on the beach. However, there are often problems with its installation in vertikalnom position. Vodnomotornyj do...
WHERE TO HANG TIE
As a rule, commercially available hanging racks for ties and belts there is a special bracket located on the door.&If such detail is missing, it will replace the original hanger...