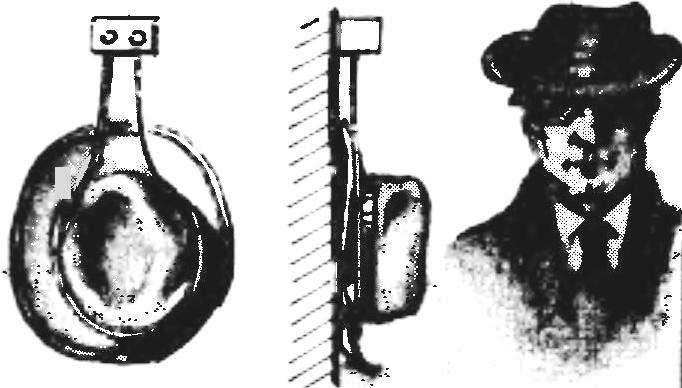 If you like to wear hats then. probably should take care of the way they store, for the perfect shape. One such option is to make your headdress a special hanger for example such as shown in the figure.
P. IVANOV, Stupino, Moscow region
Recommend to read
SCHEMATIC MODEL OF THE AIRFRAME
Before starting work, carefully examine the drawing and description. Then prepare the tools: small plane, a sharpened knife, pliers or pliers and a jig saw with saws. Materials you will...
"MIRROR, MIRROR…"
If you ask a qualified painter interiors, on how many mirrors should be in the apartment, then he must answer: "At least one per room", adding that the mirror is one of the most...