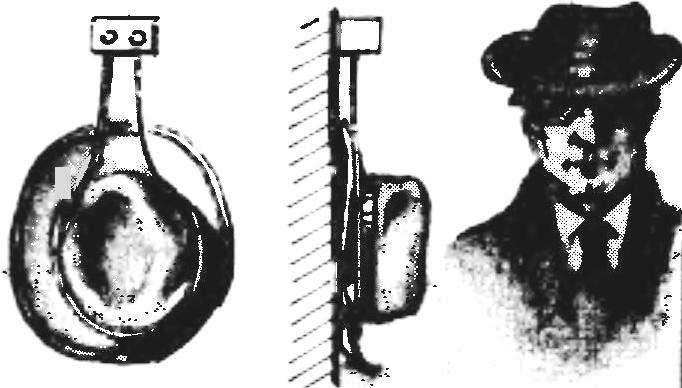 If you like to wear hats then. probably should take care of the way they store, for the perfect shape. One such option is to make your headdress a special hanger for example such as shown in the figure.
P. IVANOV, Stupino, Moscow region
Recommend to read
NTTM-2011. GROWING UP CHANGE
In issue 9 of our magazine, a story was published with the exhibition NTTM-2011. Despite the rather significant amount, it was told only about transport designs, developed the student...
BOARD INVISIBLE
They are large and small, foldable and "monolithic", table and floor — the different designs, but with one common shortcoming: require space for storage. We are talking about Ironing...