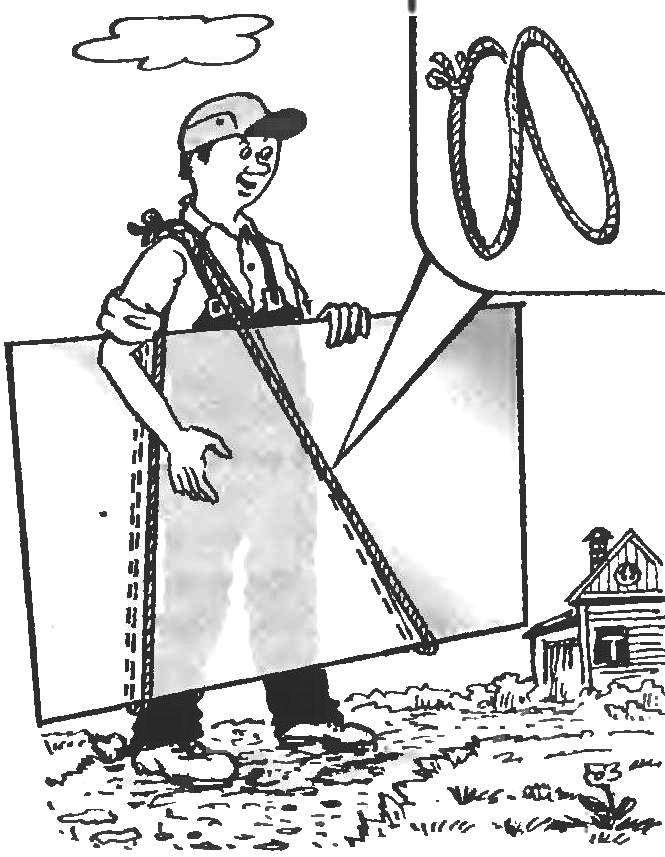 There are situations when an urgent need to move light but large-size material: chipboard, sheet glass, hardboard or plywood, and at this time there. In this case, the rescue of suitable length cut "endless" rope (with tied ends). The sheet material should be placed on the longest edge and under the edges to make a rope. Then connect the loop over the top edge of the sheet and throwing them on the shoulder, no problem to transfer the material.
A. ANICHKIN
Recommend to read
MEASURES THE BOLT…
To permit sheet metal, need metal shears and a line with the Scriber for drawing cut lines. And if you can see the curved workpiece? Use the bolt or stud of suitable length, as shown in...
RESCUE LINER
If your glasses plastic frame weakened and became ill hold, press the sticky side of a piece of tape to the end of arch or its supporting platform on the frame, and protruding edges are...