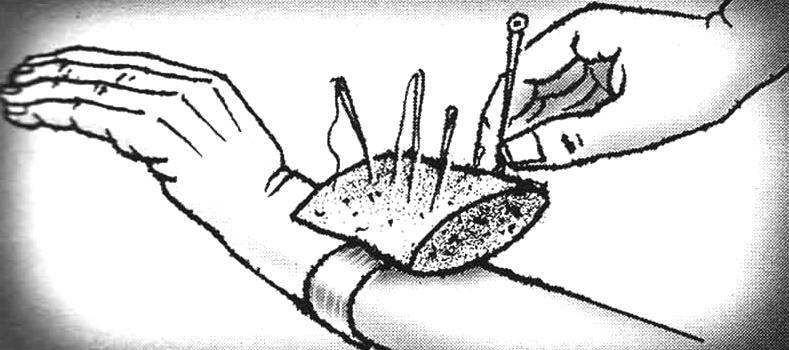 Any work — sewing, repair, or model will be lighter and easier to carry if to produce just such a bracelet-a small pillow on a wide elastic band, worn on the arm at the time of the work. Any kind of pins and needles, stuck in this fixture, are reliable and always at hand. The pad itself may be of cotton or foam in a fabric cover, to which is sewn a ring of suitable underwear elastic.
V. GOLOVASHIN, Rybnoe, Ryazan region.
Recommend to read
MODELIST-KONSTRUKTOR 1982-04
CONTENTS: Towards the XIX Congress of the Komsomol: A. Timchenko. Vitebsk (1). Small-scale mechanization: S. Minds. KOs is not afraid of the stone (3). Create, invent, try!:...
MINI CHOPPER
Handy little pollinic it is easy to make your own. You will need to segment blade bars of an agricultural mower. If you add the steel plate 2 mm thick — get a bilateral instrument,...