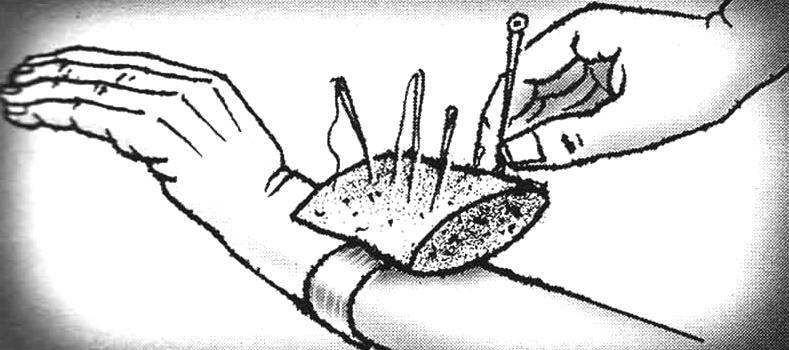 Any work — sewing, repair, or model will be lighter and easier to carry if to produce just such a bracelet-a small pillow on a wide elastic band, worn on the arm at the time of the work. Any kind of pins and needles, stuck in this fixture, are reliable and always at hand. The pad itself may be of cotton or foam in a fabric cover, to which is sewn a ring of suitable underwear elastic.
V. GOLOVASHIN, Rybnoe, Ryazan region.
Recommend to read
THE CLIP BANDAGE
I saw in the hospital, as the nurse deftly fastened on me the bandage from the bandage: as usual, tying the cut end of the tape, and using some staples. Considered and marveled at the...
LIKE PINS IN A CUSHION
Sewing needles save usually stuck in the pads. The same principle can be stored and some carpentry and locksmith tools. Just "pad" for them should not be made of cloth and wool, and...