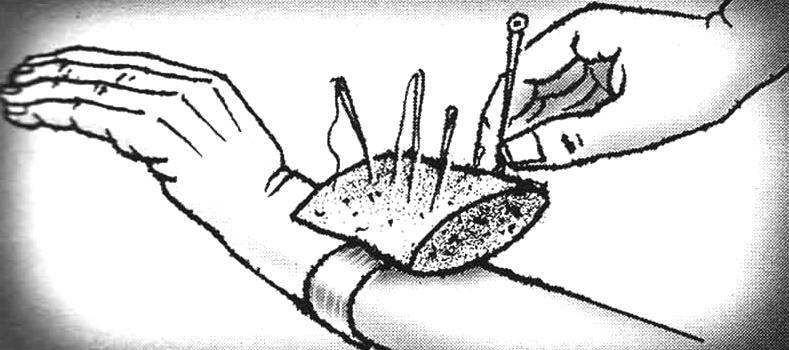 Any work — sewing, repair, or model will be lighter and easier to carry if to produce just such a bracelet-a small pillow on a wide elastic band, worn on the arm at the time of the work. Any kind of pins and needles, stuck in this fixture, are reliable and always at hand. The pad itself may be of cotton or foam in a fabric cover, to which is sewn a ring of suitable underwear elastic.
V. GOLOVASHIN, Rybnoe, Ryazan region.
Recommend to read
WHEN WE RAN OUT OF SHAMPOO
You have repeatedly placed the tips where can I find the use of plastic containers of shampoo. I don't throw it away. Those that phobophile diameter, use as holders for rolls of paper,...
VAIN EFFORTS
Conditions signed in 1919 in the Versailles peace Treaty that ended the First world war, the German Navy was devastating. The winners, especially the British, insisted on almost total...