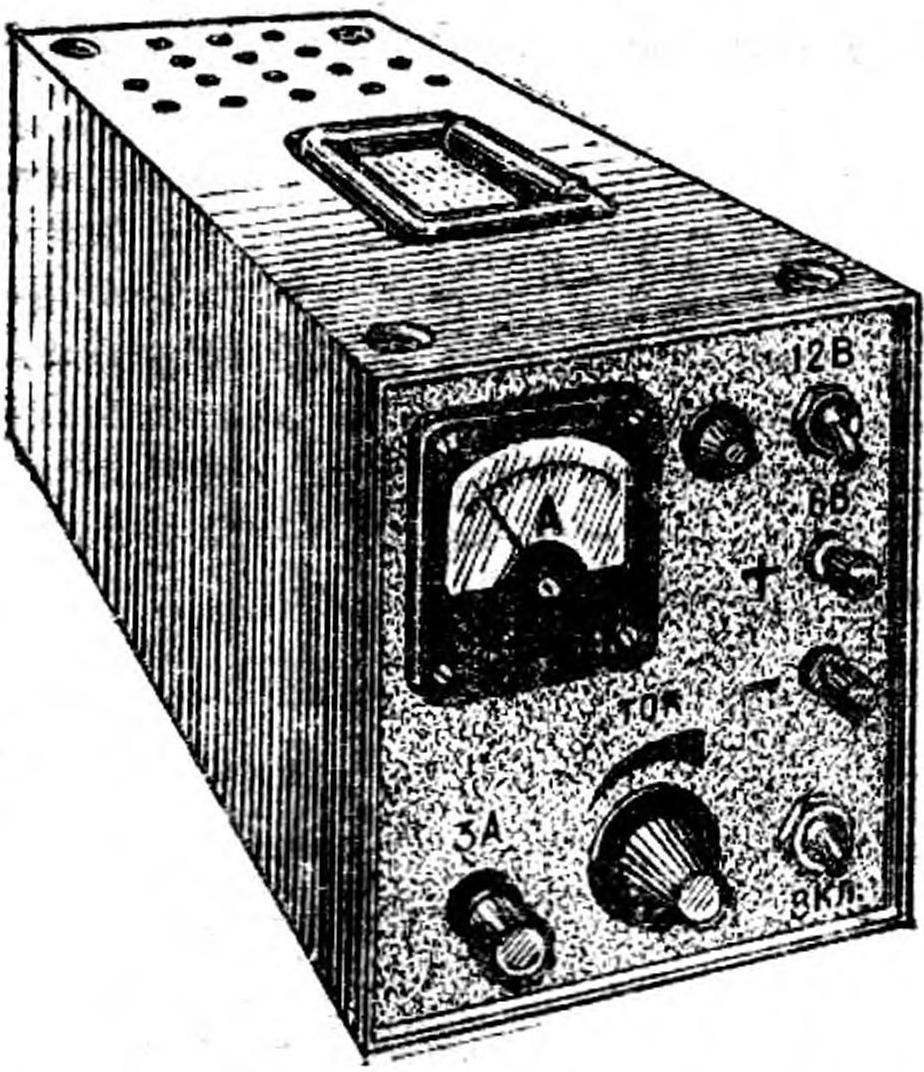 In the process of operation acid batteries gradually sulfation of the plates which reduce capacity and shorten the life of the device. To eliminate this undesirable phenomenon, a special rectifier. The device is intended for use in stationary and field of auto repair shops. Collect it, you the driver with basic knowledge in electrical and electronics.
The principle of operation of the device based on the battery power pulse current with a cutoff of 60° with respect to the charging current to bit 10:1. In other words, the chemical source of power to alternately charge the first nominal charging current and then discharged at 10 times lower power of electricity. In this mode efficiently removes the lead sulfate from the battery plates, as a result, the service life is increased by 25%.
Rectifier for desulfuratsii batteries (see figure) is performed on semiconductor devices and designed for two operating voltages: 6 V and 12 V. In the position of the toggle switch S2 to the circuit diagram, the device is used for charging 12-artswego battery.