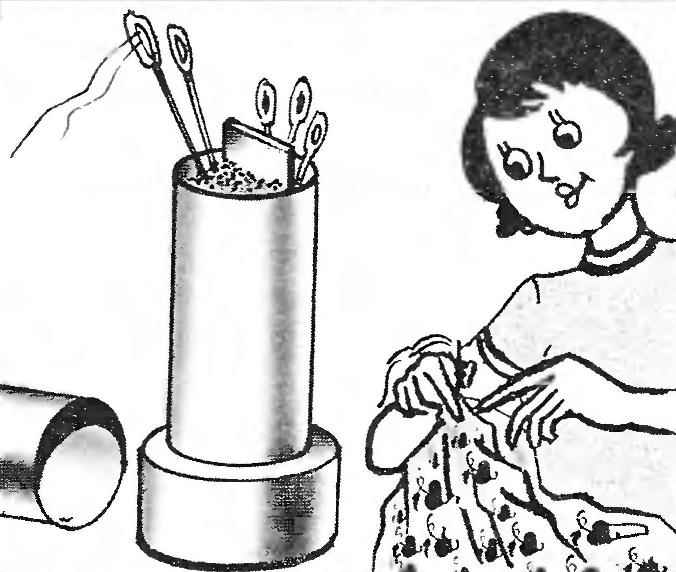 The vacant tube from under lipstick it is easy to turn into a pincushion. Just fill it with foam, inserting the strip, cut from plastic.
Get two departments: the strip of needles are kept, and the foam they are stuck in time in the process.
Recommend to read
ZIL-4104
The first Soviet Executive car was created in 1936 at the Moscow plant named after Stalin a team of designers under the direction of E. Vazhinsky. It was the ZIS-101 — seven-seater...
A REFRIGERATOR IN WHICH THE HEAT
I read in your journal about how to store vegetables in the balcony, and decided to use the invitation wording to share their experiences. Send a description of the vault, more simple in...