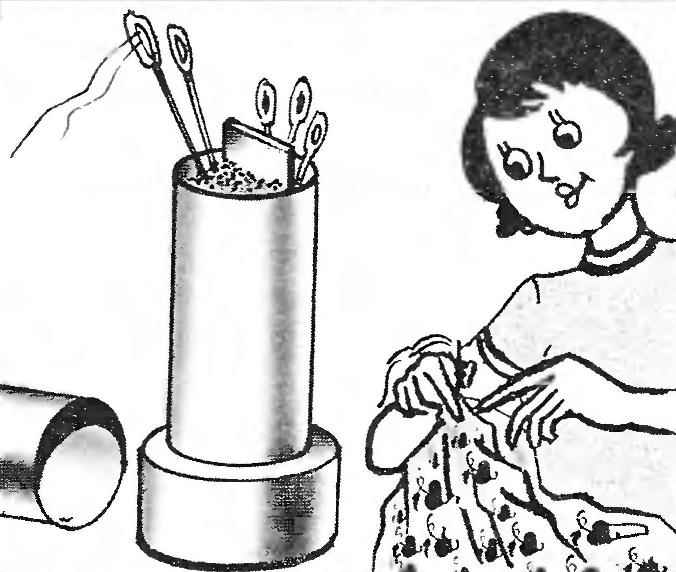 The vacant tube from under lipstick it is easy to turn into a pincushion. Just fill it with foam, inserting the strip, cut from plastic.
Get two departments: the strip of needles are kept, and the foam they are stuck in time in the process.
Recommend to read
UNSINKABLE FLOAT
Often hollow plastic float in the toilet tank, prohodivshiy, fills with water and stops functioning. But do not rush to replace it with a new one. Remove the float from the lever, cut...
THE PLASTIC "DIAPER"
Like a baby in her wrap... instrument, and in this fold it is convenient to carry and easy to store. And minimized packaging does not even need tying: itself biases, since it is obtained...