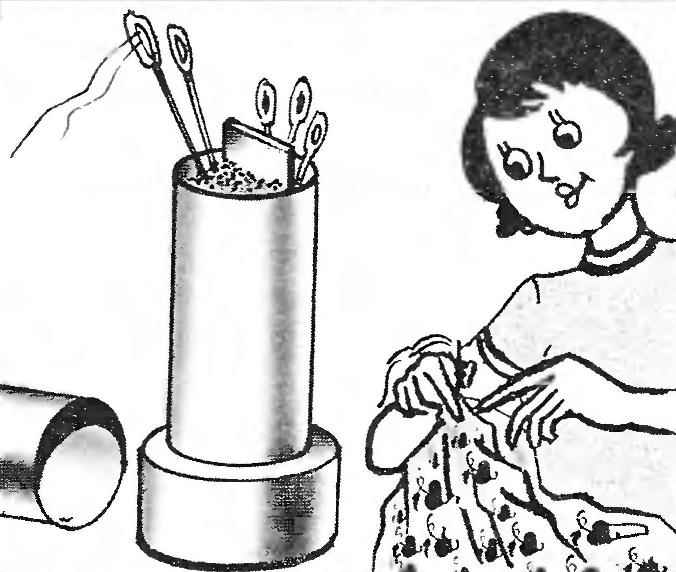 The vacant tube from under lipstick it is easy to turn into a pincushion. Just fill it with foam, inserting the strip, cut from plastic.
Get two departments: the strip of needles are kept, and the foam they are stuck in time in the process.
Recommend to read
WORKING SLED
As soon as the first snow fell, it became clear that the house has no need of such cargo winter vehicle as a sled. Child's sled for a long time "went" on a well-deserved rest in a pile...
THE RING IS SAFER
Many of the TVs antenna socket is shallow and the plug often POPs out. Attach or stick on the entrance of the socket guide ring of sufficient height with an internal diameter slightly...