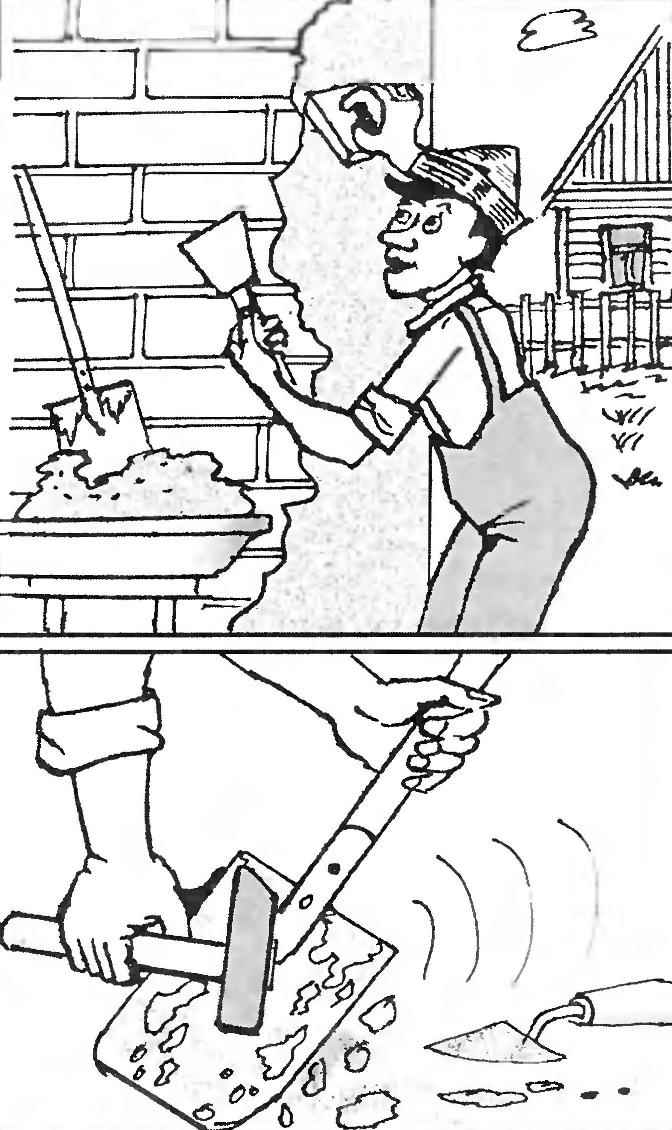 If immediately after concrete work, the tool does not put in order, very quickly he was covered with the solidified crust of a solution.
To get rid of "booking" is the easiest with a hammer or light sledge.
Recommend to read
"RAZLAGALSA" BATTERY
On the recommendation of the manufacturer to eliminate the memory effect of Nickel-cadmium batteries (NiCd) should clear their element to 0.4 V. For the implementation of the above...
FABULOUS BITE
Is it possible to catch a fish, caught in an extreme situation and not having anything on hand for this? But the button that you have? And to dissolve any knitted thing, to get thread...