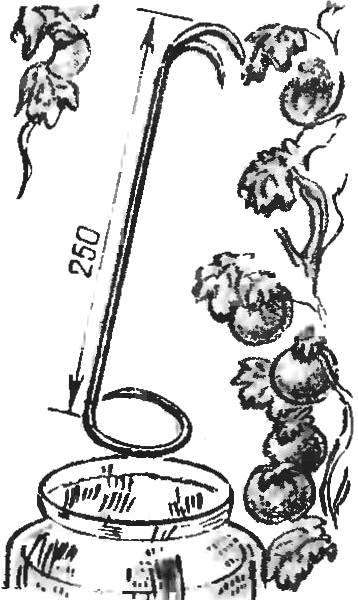 Tomatoes and cucumbers for pickling or marinade is usually rolled into a three-liter jar. I'm gonna put it just, but then how to get it? The cucumbers are slipping, and red bulk tomatoes just about ready to burst. Cucumbers I have my device out, as burbot from the hole, catching "the hook"; and under the tomatoes carefully into the ring and raise to the top. "Gaff" made from steel wire.
A. MUDROV, p. Pervomaisk
Recommend to read
SKLODOWSKI-CLAMSHELL
Not so long ago a Swedish doctor-hygienist B. Akerblom wrote the book on... of furniture, more precisely, about the simplest of its species on the chair. "Five thousand years of sitting...
CATAPULT ON THE TABLE
When there are no guns, no shotguns, no revolvers. People fought with spears, swords, and just rocks. In ancient times during the siege of fortresses used a special weapon for throwing...