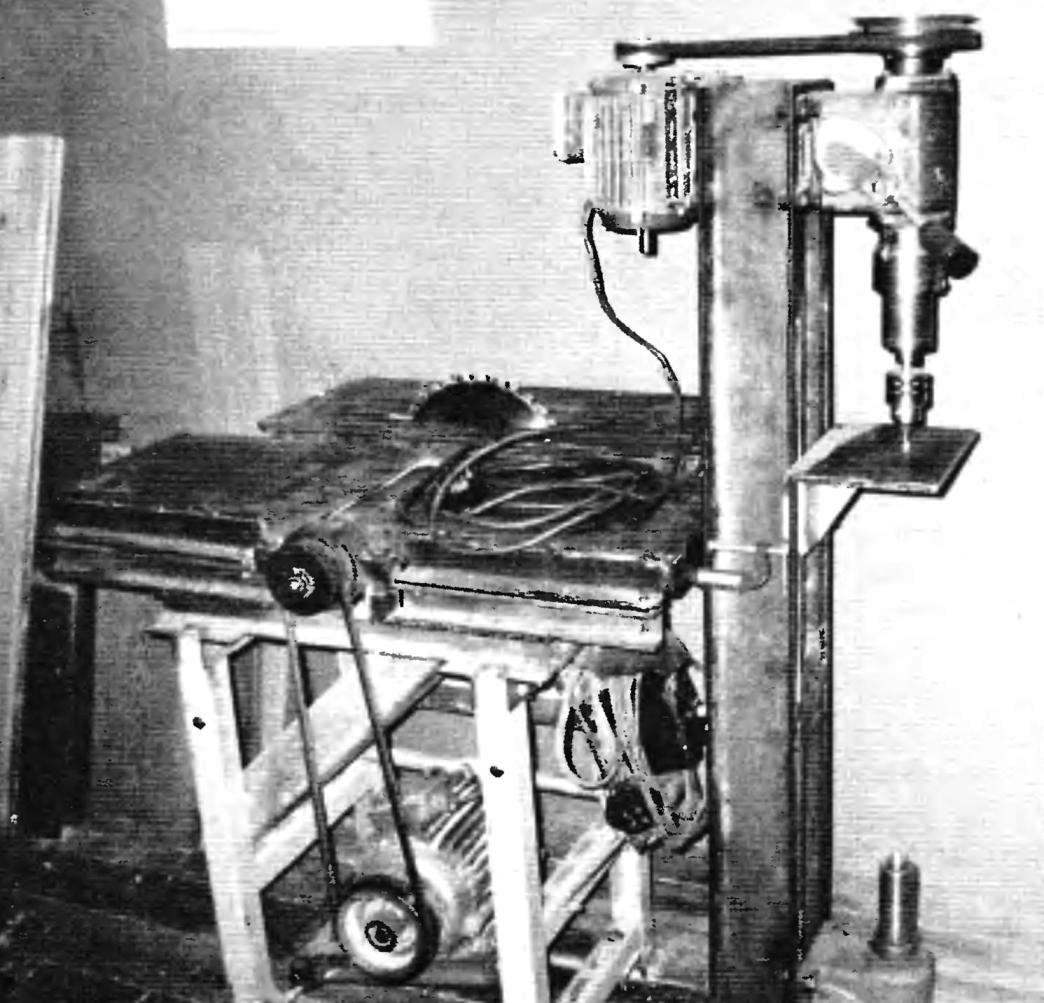 Please tell about your Hobbies. Like to create: to create with their hands the things that enhance the comfort and beauty home. I especially like working with wood — carpentry, carpentry. The desire to have in your use of "helper", accelerating the work and improving its quality, was the main motive for the creation of the present combined machine for obtaining joinery blanks, and you can tell the woodworking mini-complex.
My practical, although some experience in industrial machines for woodworking and cutting, proved to be very useful in the design and manufacture of this mini-complex. Now it can be used to produce the different processing: sawing (both in longitudinal and transverse direction of fibres); planing; grinding and polishing, turning and drilling (you don't know — it is difficult to list all) products of wood, and some operations even metal.
Mini-complex consists of two, in General, independent of the machines (except that the first is used for the second base or support). The first is a circular saw with electroparka. Second — lathe-drilling machine.
Today we will talk about the first look at its device details But from the outset, he designed, so to speak, by aggregate the scheme (knives of the jointer and circular saw have the same drive and fixed on one work shaft — rotor). This decision allowed me to make the design more simple and feasible, which undoubtedly affected the rational distribution of the main components and assemblies. In this machine there are sites such as industrial manufacture and commissioned professionals and, of course, made with his own hands. There are even unusual details, for example, the support portion of the machine — frame, nothing like the "feet" from an old sewing machine. And she successfully entered in the General design is practically without alterations, or rather the width of the table of the planer to adjust to her proper size. The main part of the base (side bars, cross member, remote of the substrate) was made of channel No. 5. Both designs: frame and frame — welded.