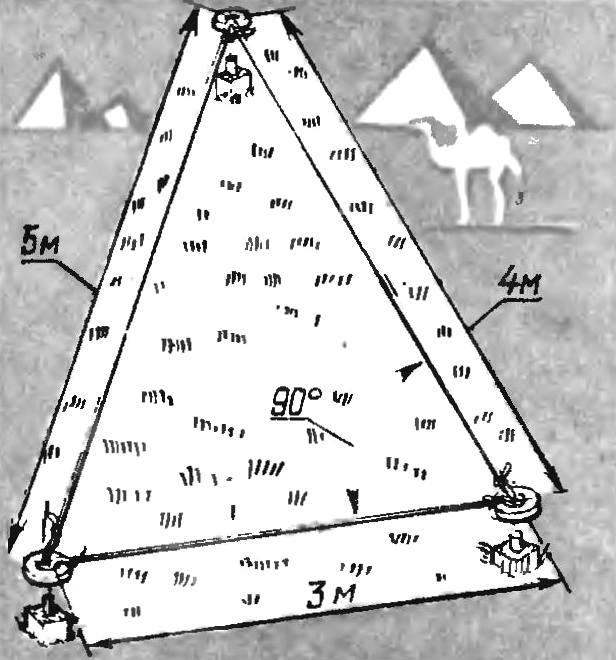 The British magazine "Practical Householder" reminds readers about the DS one the oldest methods-plan sections using the so-called Egyptian triangle with sides in the ratio 3:4:5. If you make a triangle out of durable nylon twine, combining stretches it with a metal SANB, we will get a reliable and accurate tool for marking angles.
Recommend to read
UNUSUAL GIFT
It's a letter to the editor. In it two leaves of sketches on the reverse side of which a short description and a few photos of the model. No return address, no signature of the author....
CONVENIENT AND PRACTICAL
This series of tubes, mounted together, storage for brushes of a painter or modeller. To the plastic base, cut the plastic tubes or similar containers under the shampoos and other...