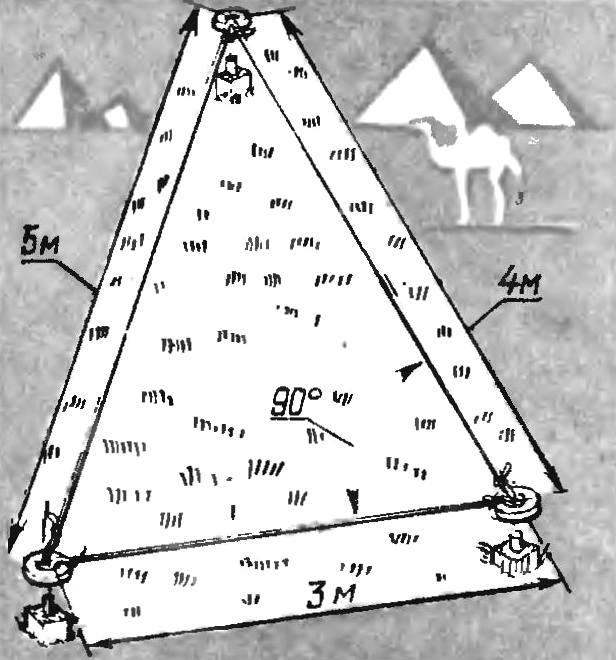 The British magazine "Practical Householder" reminds readers about the DS one the oldest methods-plan sections using the so-called Egyptian triangle with sides in the ratio 3:4:5. If you make a triangle out of durable nylon twine, combining stretches it with a metal SANB, we will get a reliable and accurate tool for marking angles.
Recommend to read
CALIPER
Among the tools and devices for measuring the internal diameter of pipes and other cylindrical bodies is probably the most simple. Made of plywood, plastic or metal, cut an isosceles...
DELICATE SURFACE GAUGE
All good traditional marking gauge. Its only drawback is that after marking the workpiece on its surface still scratches. If you make the tool, shown in the figure, on one side of the...