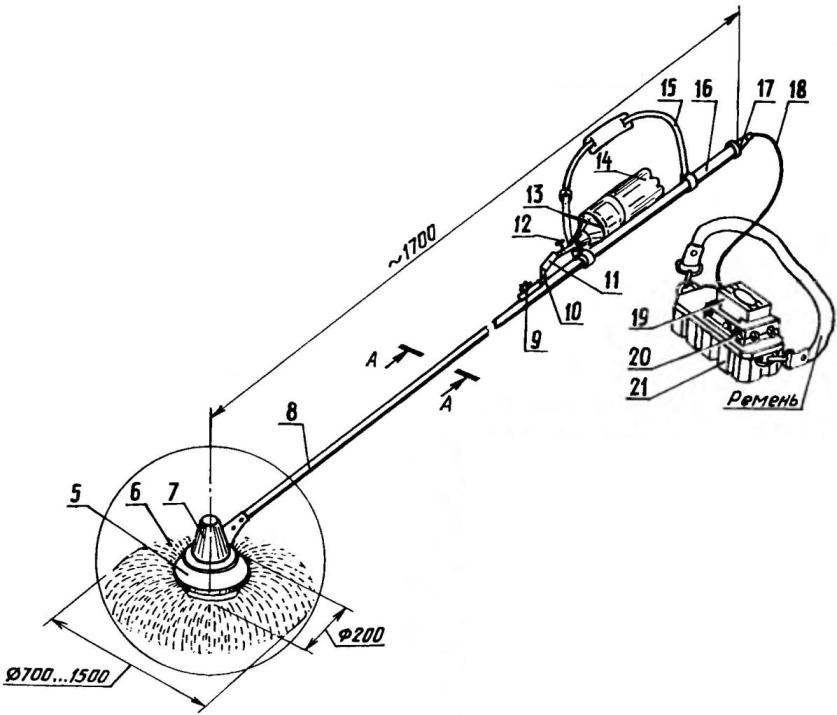 For chemical protection of agricultural crops from pests and diseases, and in making micronutrients during weeding chemicals are usually converted into coarse aerosol, which is directed to plants or soil. At the same time seeking to labor costs were minimal, and spraying the preparations were used, if possible, without losses. And fractional composition of the droplets, the content of active substances try to make optimal.
Because of the variety of sprayers are the most promising for farmers, owners of allotments are, in my opinion, disc. The main advantages of these sprayers is that the spray fluid obtained monodisperse (i.e., having predominantly the same diameter) drops into an easily regulated and scientifically sound ranges from 50-100 microns (when spraying) to 3-4 mm (for sprinkling). The flow of the working fluid is optimal. In particular, the portable disk sprayers (PDO) it usually does not exceed 2.5 liters per hectare of cultivated area. Width of 0,7—1,5 m, depending on the fluid flow, the speed of rotation of the motor shaft and therefore resourceful drive itself.
The surface concentration of the droplets on the plants throughout turns out very close to the optimum (small values of its proper effect is not given, and large threat to plants). Loss of chemicals during spraying PDO minor. But they can be reduced by proper selection of the fractional composition of the aerosol. According to the scientists and practices from izmelchennost-year-depend on the degree and uniformity of deposition, the evaporation speed and with drops on the treated plants, as well as the intensity of the penetration of the drug into tissues.