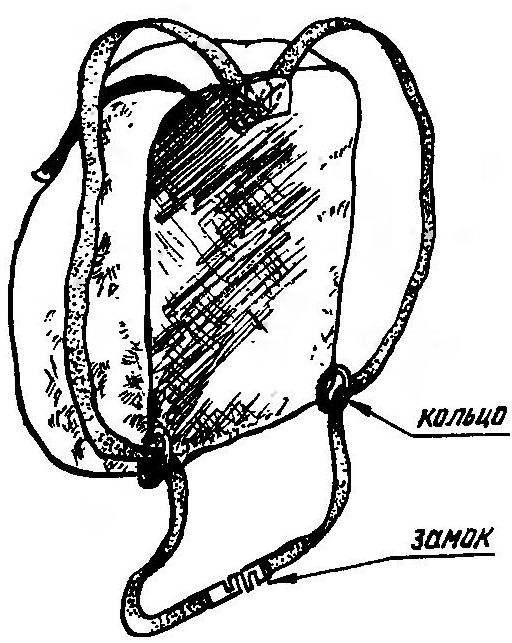 THE TENT WILL BE MORE SPACIOUS
Many tourists go on a journey with a traditional pitched a canvas tent. This spacious, especially the double, are not called to sit in it in the middle, where the height of the "ceiling" — the maximum. However, to make this tent much more convenient is a snap.
Take the cut easy, even waterproof fabric, such as calico or plastic mesh, gauze and vykroyte of it sewn in the cloth. Its form is clear from the figure, and the size specified in the tent.
Fight back one of the roof slopes the same size as your panel. Reinforce it in the crease durable braid. Linking the ends — get a regular tent, expanding tent with the increased amount of well-ventilated, which is another advantage. The thin fabric when viewed from the inside is quite transparent, so the tourist from the comfort of the tent, will be able to observe the camp through a window.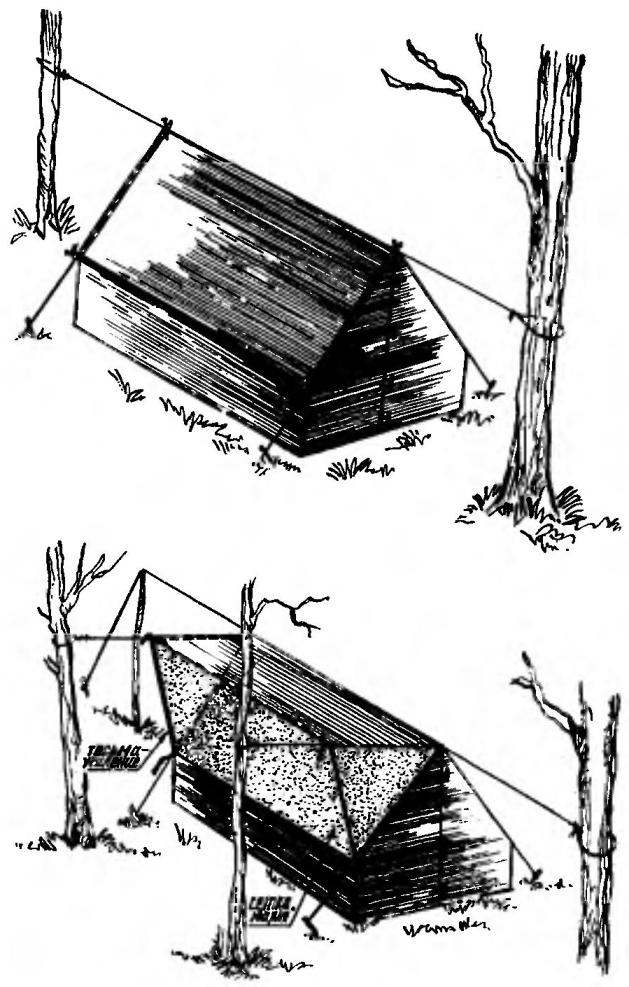 HEARTH WITHOUT FLYERS
What's a camping trip without cooking over a campfire? All the necessary utensils — a pot or bucket. Hang the pot more often on Jardine-the bar laid on a couple of flyers. They should be resistant to fire, but because their production is sometimes green plant. To exclude damage thus nature, but at the same time to save yourself from searching for the right forks you can, taking with them a coil of steel cable with a diameter of 2 — 3 mm and several metal chains and hooks.