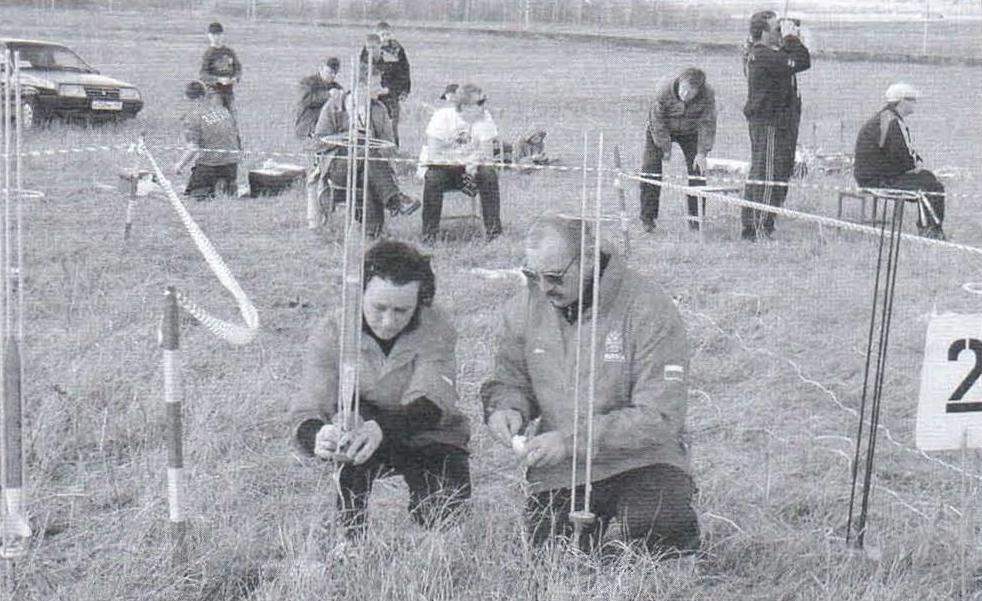 Model rotocut. In the championship of Russia for sport flying the first prize winners in the class of models of steel rotochutes Larisa Ivanova and Alexey dirt. Today, our material about this sport "the shell". The proposed design of rotachute class Ѕ9А – further development of the previously described model (see "M-K" № 10, 2010) it Should be noted that rotachute – favorite sports specialization Alexei Griazev.
Model rotocut class Ѕ9А A. gryazeva – container type. The rotor (recovery system model) before starting the stack and placed in the housing. He was fired after firing the lifting charge mrad. The rotor is made in the usual way: the blade – folding arrow-shaped (angle 27°), the direction of rotation when autorotation is counterclockwise, the angle "V" blades – single (in the suspension) -4°.
Originally performed by the node of the suspension blades. It has plastic Lехаn 0.5 mm thick, and resembles the top of a triangle with truncated vertices, which are at a distance of 3.5 mm from the edge of the drilled hole with a diameter of 0.6 mm. In the segments they fasten a steel wire for hanging bracket mounting the blades.
The suspension unit bottom is glued to the balsa bulkhead. It consists of a disc with a thickness of 4 mm and an outer diameter of 39.5 mm. attach to the Top cylinder – locking glass of foam with a height of 25 mm with six holes of diameter 10 mm drilled on the side surface. They facilitate access during installation of the elastic return of the blades. In the center of the frame drill a hole and glued the tube – a support length of 20 mm and an outer diameter of 6 mm and an inner hole of 3.5 mm, which during Assembly is inserted a plastic tube with a diameter of 1.5 mm and a length of 160 mm, which pass the thread of the suspension of a model. On top of fixing the glass wear fairing, manufactured by stamping plastic Lехаn, which is fixed only after assembling the whole model.