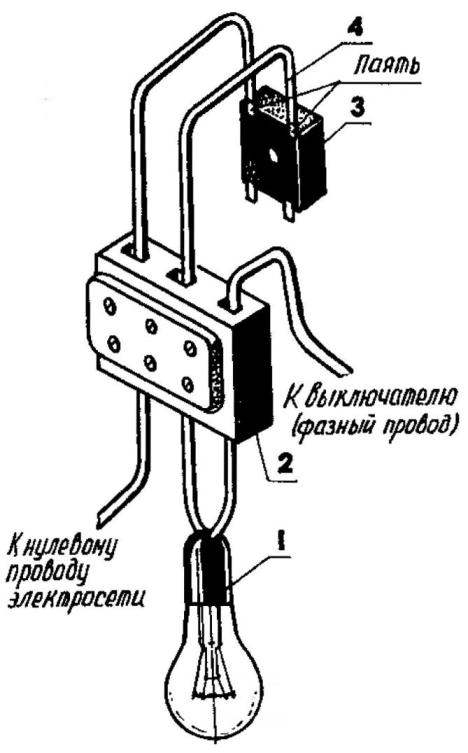 We often hear criticisms about premature burnout of the bulbs. And although they are mostly fair, I'm a pessimist to join not going. Because the solution of this technical problem can be found even in a home workshop.
In particular, their bulbs in the kitchen, in the hallway, the closet and bathroom I turn not directly but through a diode voltage converters, which have already many times wrote to the journal "modelist-Konstruktor" (№ 1'97, 10'98, 9'99 etc.). Convinced that the service life of the light sources in this operation increases many, many times, as the reliability of the lamp is growing mainly due to nedical tungsten filament passing through it "half-wave" current.
To embed the diode of the economy in an electrical circuit commonly used niches switches, special adapters, and even the lamp socket. But all these options require solid state valves designed for a maximum direct current I max and the maximum reverse voltage Umax.. Hence the complexity.
So, a low-power diode Д226Б works perfectly in pair with a 60 watt lamp. But he obviously "does not pull", when electroputere screw the lamp power of 100 watts. So, we need semiconductor valve is of average power, but he is worth more than any D226.