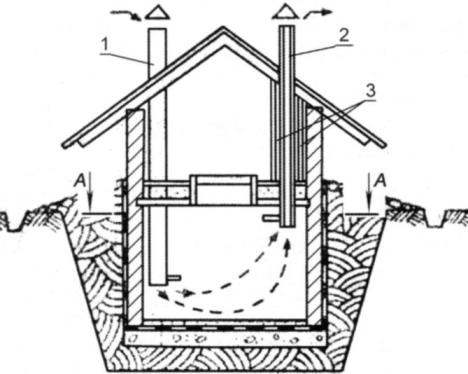 To maintain proper cellar temperature and humidity it is equipped with good ventilation. In this case, set two pipes – exhaust and supply air, the lower hole for better ventilation placed in two levels and, if possible, in opposite areas of the cellar. The inlet of the exhaust pipe is placed at the top, near the ceiling, and the supply at the bottom and at a height of 50 – 60 cm from the floor (Fig.1).
The movement of air through the ventilation pipe occurs due to the difference of weights of cold outdoor and warm indoor air, so that the ventilation system is natural.
Exhaust pipe to create a stable thrust output above the ridge of the roof and within the attic or doing Pogrebite insulated (double).