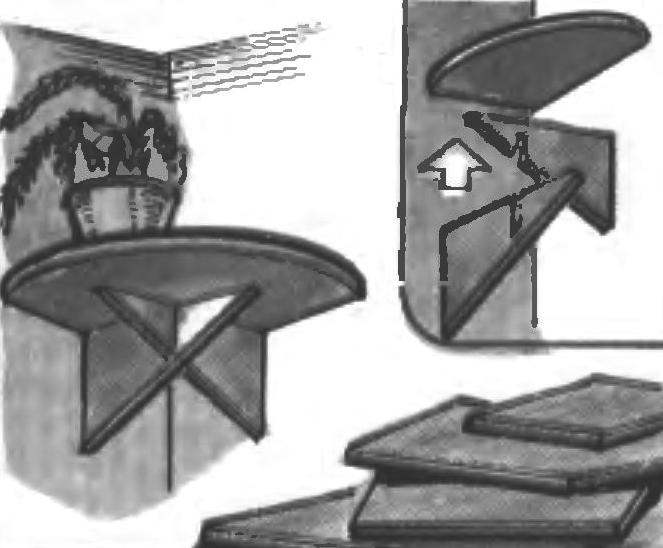 Cutting plywood or plastic — NV always bargain waste. See peat do you have idle remnants of any previous cutting? If there is trim in the form of a quarter circle and two triangles, it is almost ready corner shelf for indoor or balcony plants. The triangles, connected by slots to form the bracket, and the third part nailed it with small nails, shelf. If the workpiece is wood, you need to coat them with oil paints a bright or, on the contrary, neutral colours.
Recommend to read
VANITY-IMPROMPTU
It so happened that a winter forgot to drain the water from the washstand in the garden. Came spring, and the frost broke. Without the washstand in the country bad. A trip to the...
SYRINGE PACKAGE
Today, some liquid or pasty products are sold in soft pack with plastic tip. After using this content pack will be useful for home handyman. For example, it can be filled with a filler...