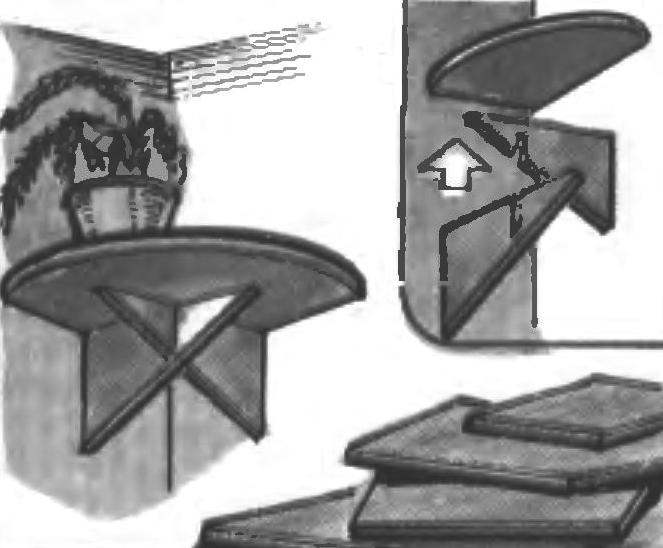 Cutting plywood or plastic — NV always bargain waste. See peat do you have idle remnants of any previous cutting? If there is trim in the form of a quarter circle and two triangles, it is almost ready corner shelf for indoor or balcony plants. The triangles, connected by slots to form the bracket, and the third part nailed it with small nails, shelf. If the workpiece is wood, you need to coat them with oil paints a bright or, on the contrary, neutral colours.
Recommend to read
CALIPER
Among the tools and devices for measuring the internal diameter of pipes and other cylindrical bodies is probably the most simple. Made of plywood, plastic or metal, cut an isosceles...
THE VERY FIRST YACHT
You have never built a boat! But it's easy! Let's try to build it together. Only you carefully read all that is written here, and take your time when you start work.   As in a...