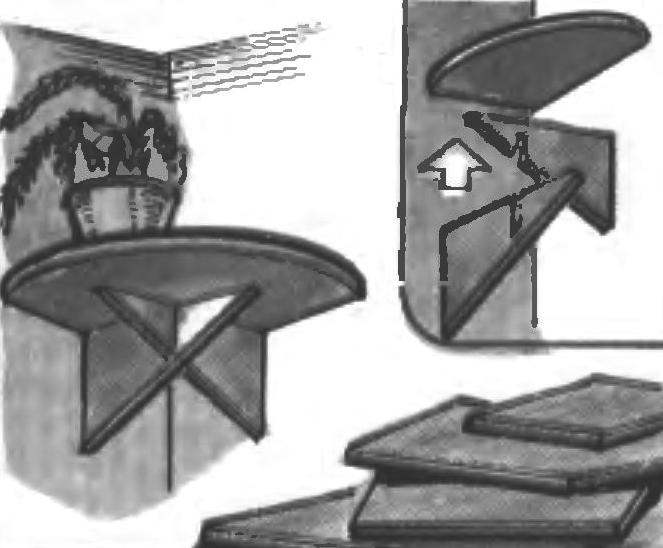 Cutting plywood or plastic — NV always bargain waste. See peat do you have idle remnants of any previous cutting? If there is trim in the form of a quarter circle and two triangles, it is almost ready corner shelf for indoor or balcony plants. The triangles, connected by slots to form the bracket, and the third part nailed it with small nails, shelf. If the workpiece is wood, you need to coat them with oil paints a bright or, on the contrary, neutral colours.
Recommend to read
TAIL BOOM
models of gliders classes A1 and A2 must satisfy three requirements — stiffness, strength and low weight. The best results are obtained by the use of tapered thin-walled fiberglass or...
GLIDER WITHOUT SECRETS
Letters a lot. One of them is to "brand" the forms of various enterprises and institutions, others on pieces of paper torn from a student notebook. But the questions are all about the...