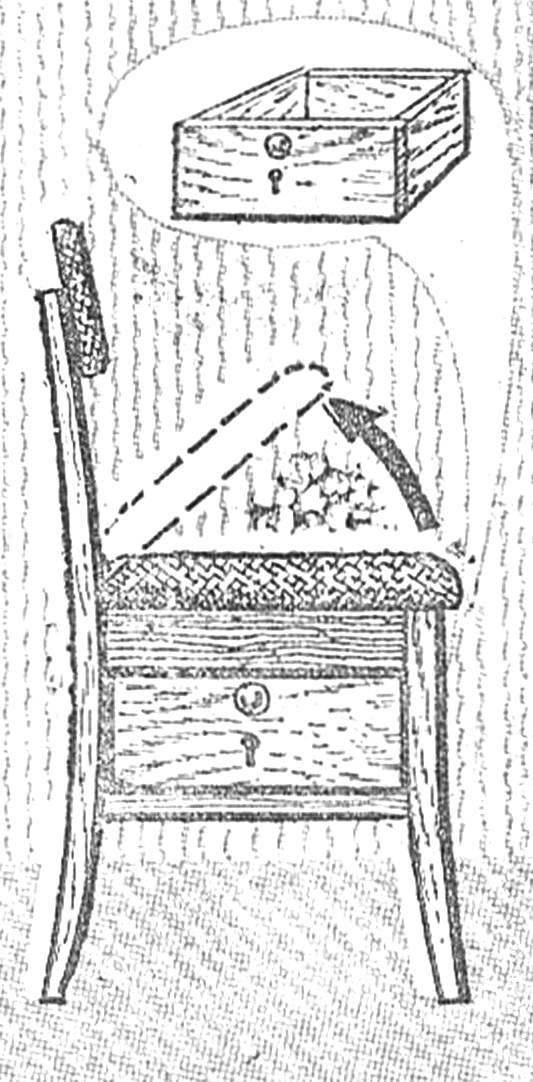 As you know, the characters I. Ilf and E. Petrov in search of jewels destroyed twelve beautiful chairs. It is unlikely it would have required them provide master Gambs under seat drawer — pull-out or door. This is what I am and contrived in their chairs — however, for storage of jewelry, and tools. Most convenient to consider still a variant with rising seat, playing now the role of the cap underneath the tool box.
M. DALGATOV, Sasha
Recommend to read
COLLAR FOR ROLL
Brought home the new bulbs, and boxes from them decided not to throw it: adapted for the storage of paper rolls is Worn on a rolled up drawing, they do not give him to unfold, and the...
THE FRAME — TIGHTLY!
Loose door frame is easy to fix, without resorting to the services of the master. Need to drill through it several through holes, going deep in the wall. This can be done with...