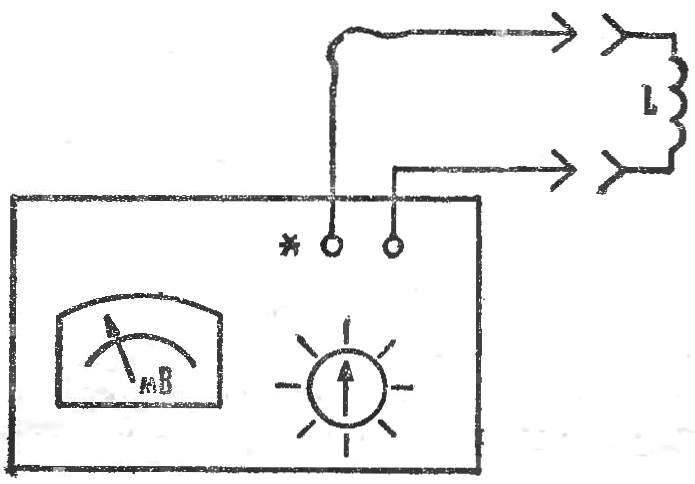 There are various electronic devices to locate hidden wiring. However, at home the need for them arises relatively rarely, when, for example, produce the repair of the apartment or change the interior.
The wiring arrangement in the wall is easy to determine with any millivolt or avometr and a coil with several thousand turns of wire (high resistance winding of the neutral solenoid).
The plot of residential electricity, which is needed to find and connect the load high-power (filament lamp, a hot plate, iron) and connecting the millivoltmeter to the coil (see drawing) and slowly move it along the wall. The largest deviation of the instrument pointer will indicate the location of the wiring.
V. TRUFANOV, Sverdlovsk
Recommend to read
MODELIST-KONSTRUKTOR 1976-04
CONTENTS: Decisions of the XXV Congress of the CPSU in life!: A. Prokhorov. A solid Foundation of progress (1). ENEA - school innovation: Drying... magnet (3); V. Tambovtsev. Build...
WILD FLOWER GARDEN
Stationary flowerbed near the house or dacha good as long as it don't interfere. Move it if necessary — the whole problem. As shown in the figure — at any time and in any place. Because...