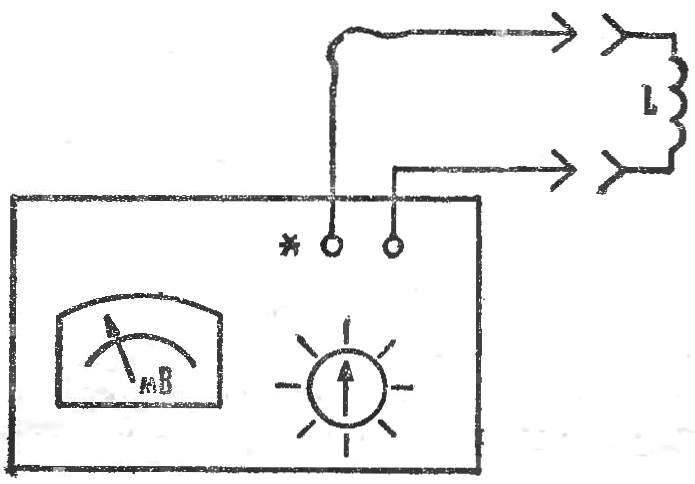 There are various electronic devices to locate hidden wiring. However, at home the need for them arises relatively rarely, when, for example, produce the repair of the apartment or change the interior.
The wiring arrangement in the wall is easy to determine with any millivolt or avometr and a coil with several thousand turns of wire (high resistance winding of the neutral solenoid).
The plot of residential electricity, which is needed to find and connect the load high-power (filament lamp, a hot plate, iron) and connecting the millivoltmeter to the coil (see drawing) and slowly move it along the wall. The largest deviation of the instrument pointer will indicate the location of the wiring.
V. TRUFANOV, Sverdlovsk
Recommend to read
THE SOCKET WHERE THE BULB
To connect to network various electrical household appliances, machines in homes and apartments provided for the outlet. In the utility premises, outhouses and household buildings when...
INSTEAD OF THE PCB?
Development and manufacture of printed circuit boards for a single instance of a homemade device with a higher density of mounting becomes sometimes a problem even for the experienced...