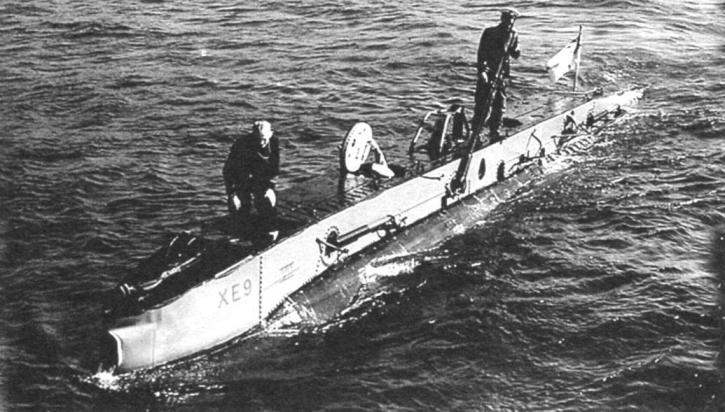 British military shipbuilding has centuries-old experience of development and combat use of the most advanced designs and technologies. On the eve of the Second world war-the British squadrons were surface ships: battleships, battlecruisers and aircraft carriers. Therefore underwater vessels by the Admiralty was not honored. However, the attack on Gunter Prina 15 Oct 1939 in Scapa Flow, when he crept into a German submarine sank the battleship right into the main base of the British Navy, put squarely the question of creating subversive underwater vehicles.
In late 1939 began development of a British midget submarine. But the initiator was not the Admiralty and the war office, by order which began its design for use on rivers. Soon the order came under the jurisdiction of the Admiralty, and finally to assess the possibility of underwater boat.
As a result of long experiments and adjustment is almost ready samples of the British in 1942 still built prototype boats of the class X.
The boat was created by the classical scheme of "large" submarines: diesel Gardner for surface running and electric motor with batteries for underwater.
For easy transportation of boats were collected from three blocks of simplified geometric shapes, connecting bolts. Three transverse bulkheads divided the durable casing into four compartments.