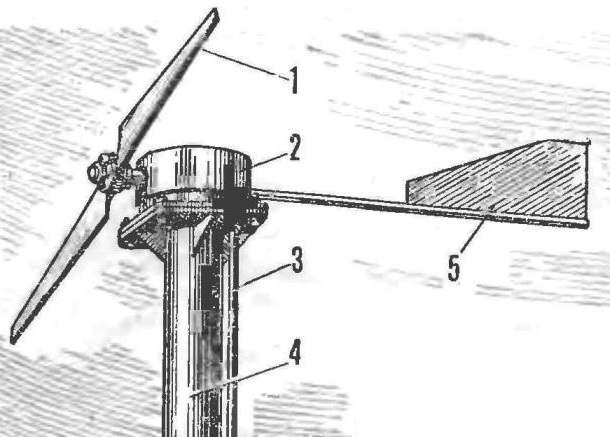 Free energy wind has long serve man. Question about using it is urgent and now, especially with the ever increasing shortage of natural fuel. There is a "demand" for it and the private sector, as evidenced by letters submitted to the editor.
So, Evgenie Osipov from the village Nikolaevka of the Bashkir Autonomous Soviet socialist Republic wrote: "I'm a carpenter by profession, have their infield. The whole family works, and the night in the summer season, watering the garden do not have time to stock up on water from a well. And she needs to be a certain temperature, at least a little warm. To leave the air pump when no one is home, not because of the risk of fire. It would be best to build a low-power metronidazol installation".
In this and the 3rd offer published description wind water for marginal wells HOMESTEAD farms. E. Makarova from Karaganda has received a copyright certificate N° 866265. The design uses the original principle of delivery on top of the water using the "endless" absorbent tape, from which it is then pressed with a roller with a counterweight.