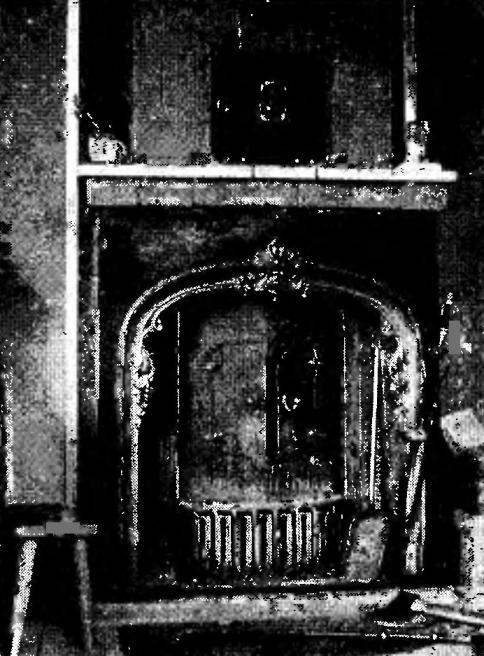 If the layout of the rural house or garden such that the largest room borders the kitchen, instead of the disparate sources of heat (conventional oven or the fireplace in the "hall", and plates in the kitchen) it makes sense to build the complex furnace-fireplace-stove. In our farmhouse and made: all heat sources are connected to a single volume with a single tube (of course, alternately use it) that gives a noticeable savings of space and materials. Feature of the complex is that the fireplace is easy to turn to the oven and Vice versa. In addition, by manipulating the valve-mi-sliders from great room to heat the kitchen or, on the contrary, from the kitchen to actively nurture a warm room.
Quick warm-up complex provides masonry chimneys in a quarter of a brick (on edge) and the presence of so-called heater — free cavity between the chimney, which communicates with the "atmosphere" of the premises and significantly increases the emitting surface. Very comfortable and through the oven: one door it opens to the kitchen, the other into the room. In addition to its direct purpose, the oven is still serving window for the table setting in a large room.
For the manufacture of complex, need: quality red (main laying) and refractory (furnace cavity) brick (total 400 PCs); furnace door size 250×210 mm; four doors (130×130 mm) for the top cleansing, damper and upper chambers; nine doors (130×70 mm) for blower, bottom cleaning, dampers and Duszniki; grate (250×180 mm); oven (520x250x250 mm); the cast-iron plate (410×340 mm) with one burner; four valves (240×130 mm); four sheets of roofing iron (630×500 mm); steel, brass or bronze sheet (530×500 mm) for chimney damper; leaf "stainless steel" (630×250 mm) steel area (50×50, L350 mm); dural area (20×20, L3000 mm); dural band (30×2, L12 000 mm); pieces of marble tiles; tape asbestos cloth with a total area of about 2 m2; cuts asbestos-cement pipe with a diameter of 120 mm; clay; sand and so on.