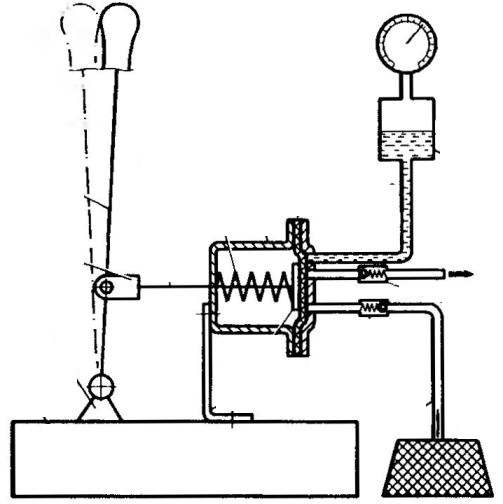 Ingenuity rural operators will not refuse. I had the opportunity again to be sure, when one major economy saw operating safely pumps made by local craftsmen from the brake cylinders from the truck ZIL-130. Such a cylinder could "work" in the pump, it is first disassembled. Having free access to the plate-washer, attached to it a diaphragm with two M6 bolts. After Assembly, between the cylinder housing and the diaphragm spring has left large diameter. In the cylinder cover I drilled two holes for the intake and exhaust valves.
Valves picked up ready — from agricultural machinery. And the bronze, rather than steel, as when pumping water past quickly would fail because of the intense corrosion.
To the third hole with a fitting attached to the tube of a steel air cylinder-size tin can with a capacity of 0,75 l from the Top I screwed a pressure gauge to monitor the cylinder equalizes the pressure in the pulsating fluid flow.