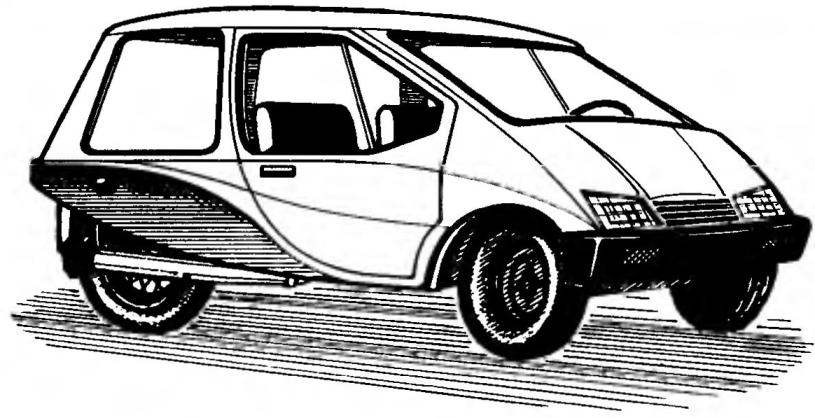 Usually mention the proverbial fifth wheel. However, some automakers use a formula, reflected in the name of our material. They really believe the fourth wheel in the car superfluous. Judge for yourself: unlike a four-legged three-legged stool on an uneven base does not wobble (remember school: three points can be spend a plane, and thus only one). Therefore, trehalose frame will be more rigid and the car will be more lightweight and durable (and hence cheaper).
Of course, trehalase have less cornering stability compared to traditional four-wheeled vehicles, however, this is unlikely to be a cause of rejection of this arrangement. Then, following this principle, we would need a long time to abandon the three-wheeled motorcycle with a sidecar. However, these machines are popular in all countries of the world and not have more accidents compared to chetyrehkantnomu.
Needless to say that the advantages of tricycles attracted designers since the birth of the car industry. After the first foot crew Kulibina, the first steam carriage cugnot and the first petrol car was a Benz three-Wheeler. Three wheels have equipped their cars with the designers of such famous companies as BMW, "Messer-Schmidt", "Zundapp", "Heinkel" and many others. In European cities you can find a lot of light three-wheeled trucks, and in the cities of Asia, even three-wheeled taxi. Recently has contributed to the creation of tricycles, and the famous firm "Mercedes", which showed at the IAA 1997 in Frankfurt unusual car called's the Mercedes F300 Life-Jet.