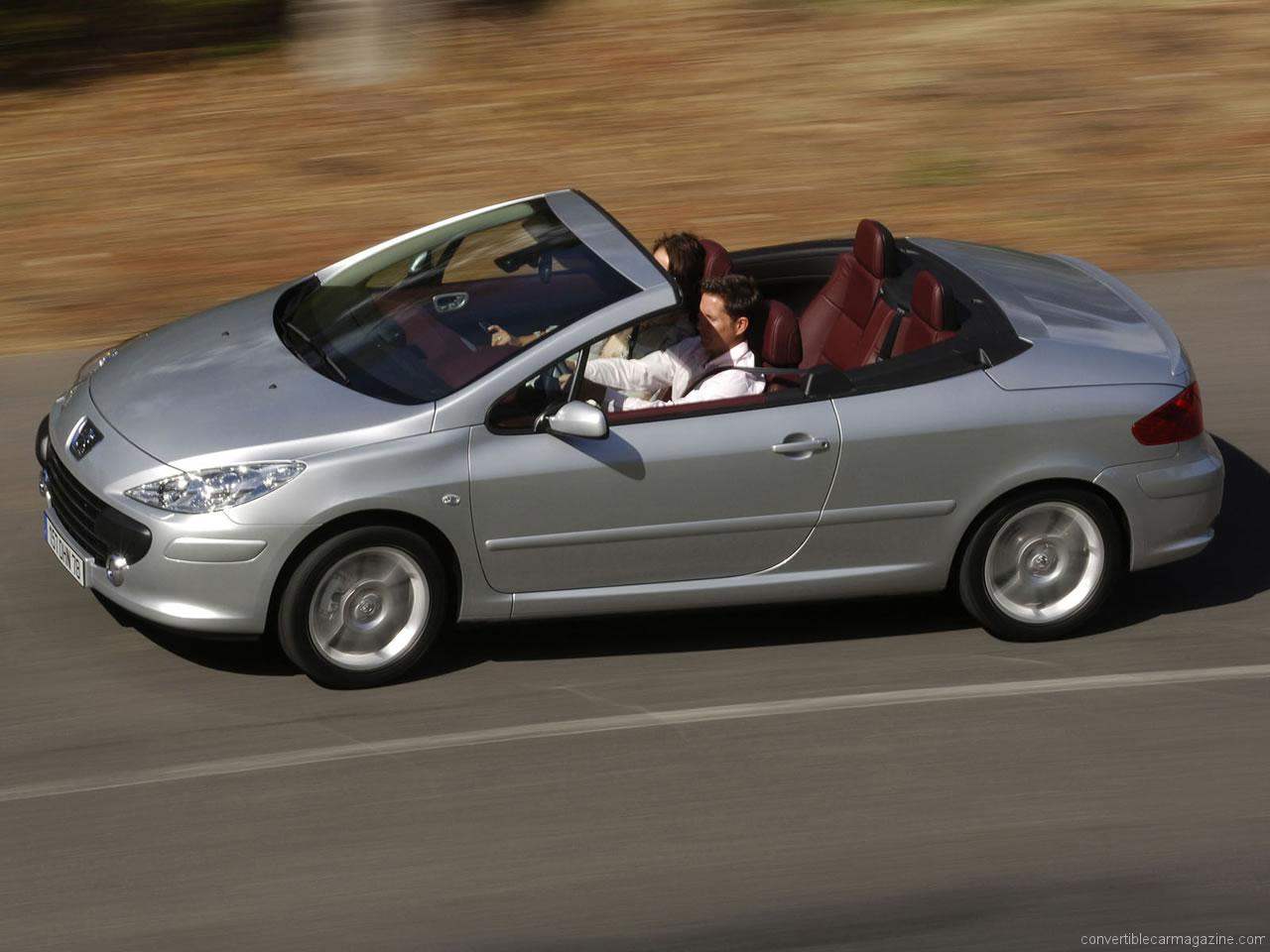 In November 2001, 55 journalists from leading automobile magazines that were part of the international jury, called the PEUGEOT 307 "European car of 2002". Has not passed also two years as the firm, building on the success of the model, released on the basis of the 307 th stylish coupe-cabriolet hardtop — PEUGEOT 307 CC.
The most interesting control on this car — key under the right hand of the driver. It is enough to press it-and the roof emerges from the trunk, and, describing an intricate pirouette, will cover the interior, making thus an open convertible in a closed compartment.
The machine is an enviable playfulness — with a two-liter 136-horsepower engine it develops to 207 km/h and zero to 100 km/h accelerates in 10,9 s.
Steering the PEUGEOT 307 CC is equipped with the now fashionable electric power is increasingly used by many automotive companies to replace the power steering. Possible driver errors will be corrected by the system of exchange rate stability ESP, which includes traction control system ASR, electronic device brake force distribution EBFD, and the monitoring equipment turns, which, if necessary, "taxis" car.
The machine is equipped with all imaginable systems of passive safety — active head restraints and four airbags to a special device that rollover PEUGEOT 307 CC shoots out of the rear head restraints, hard metal bracket, which in combination with nesminaemoy frame of the windshield that surrounds the passengers safe zone.
PEUGEOT 307 CC: length 4345 mm, width 1760 mm, height 1425 mm; engine capacity 2.0 l power 136 HP; maximum speed of 207 km/h.
Recommend to read
BUGATTI 35
This famous French company was founded in 1909 talented avtostroitelei and organizer Ettore Bugatti. The first independent development of the newborn company became the vehicle of model...
VAZ-2101 SPORT
About sports "cents", the General public knows not so much. However, "Lada" took part in the USSR championship in road racing in 1972, almost immediately after the start of their serial...