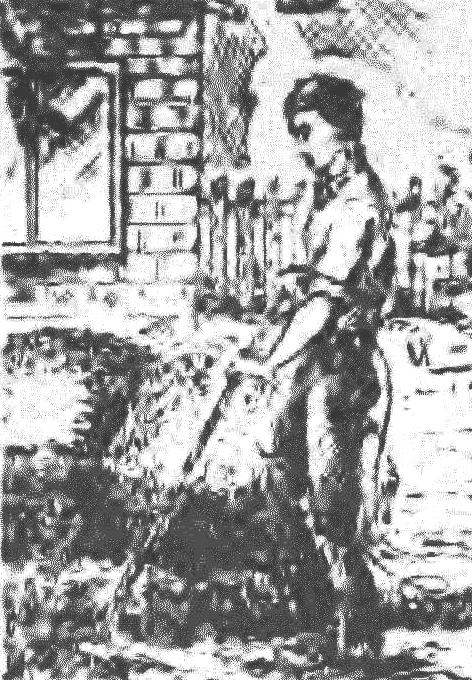 I worked as a mechanic gardening vehicles, or simply petrol lawn mowers. Often had to cut the grass and shrubs in inconvenient places, and in restricted areas. And the existing braids and large manual shears are ill-suited for such work. So I decided to ease your work — to come up with a portable hand tool for cutting bushes, flower beds and lawns. Asked domestic and foreign experience of construction of such mechanisms, sketched some sketches mowers with various actuators, including electric. However, before the reali-
organization of ideas was far away: we were not satisfied with a single node, then the other.
Finally after a long search turned electrocore, which, I think, favorably with similar design flexibility and can be used for cutting not only the crest and uncomfortable on the lawns, but also bushes. Called it ESC-1: electric lawn mower, universal, first. Here are some of its features.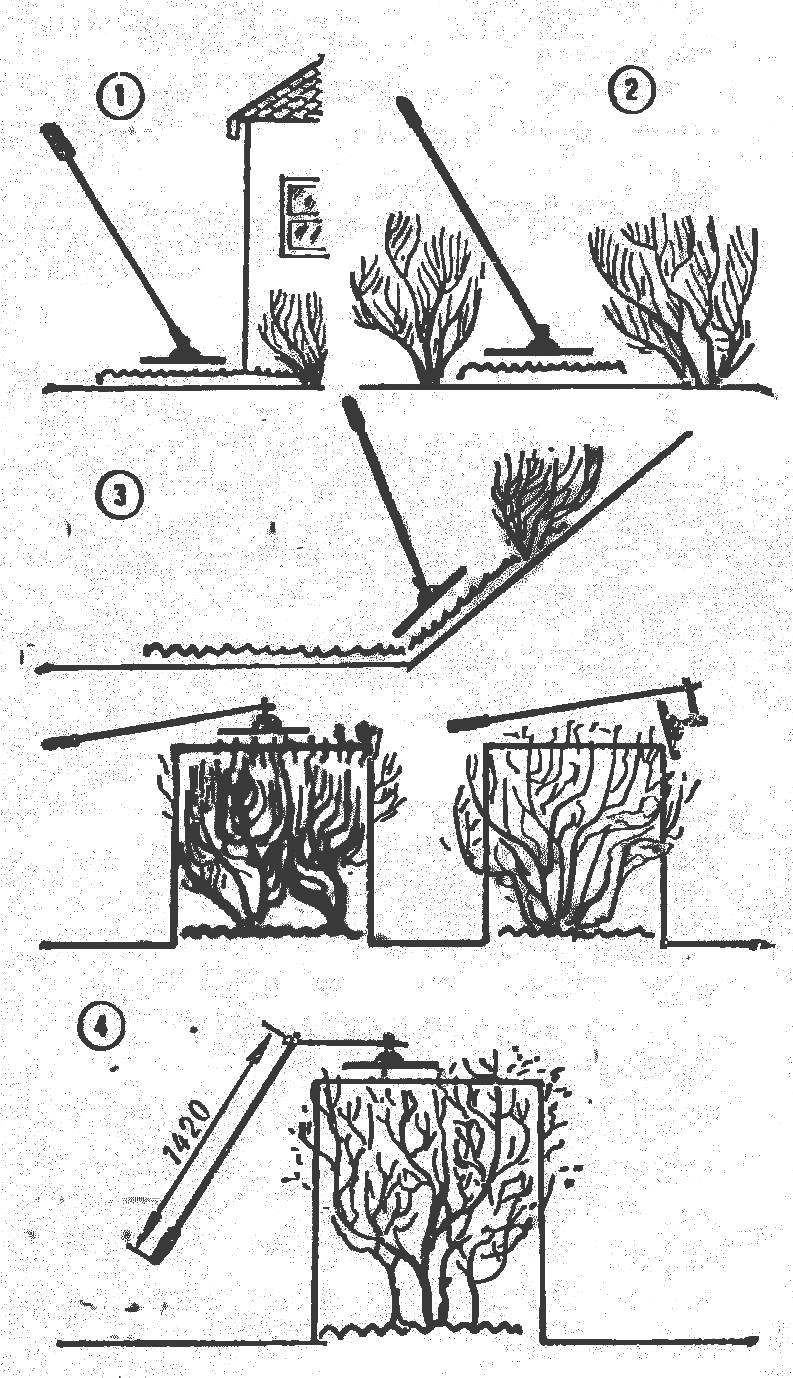 Fig. 1. Use cases ESC-1:
1, 2. 3 — mowing of grass in the walls of buildings, between the bushes on the slopes. 4 — making the crowns of shrubs.
First of all, the ease, the weight is 1.3 kgs. It is of great importance in the processing of the shrub, because the tool have hours to keep on weight. Rod-the lever is made of breakable, allowing you to change the position of the knife depending on the working conditions and topography of the surface shears.
ESC-1 is linked just to the motor with the cutting element on the end of the shaft attached to the casing, and the casing — long rod-arm. Engine type DP-35 is designed for DC 24 V power 72 W, speed 9000 rpm Like that used on some brands of portable transistor tape recorders, as well as in automation systems. But you can use the motor from a grinder or a vacuum cleaner. Have, however, strengthen the isolation, as a power source will then become directly AC power, and the weight of the mower will increase to about 3 kgf.