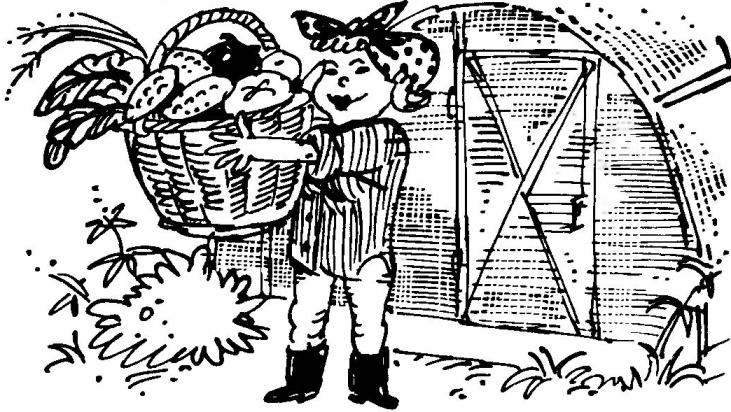 Greenhouses, of course, not a fad or fashion, and suffered many a necessity. After all, these buildings, covering a plot of land of glass or plastic, allow * not only early to plant the seedlings in the ground, but also (no less importantly) to protect emerging plants from acid rain or any kind of "evil herbivore". Special demand from the population use collapsible greenhouses. However, produced by the domestic industry options mostly far from perfect, inconvenient and usually prohibitively expensive. Here and master gardeners-gardeners in their plots all sorts of designs from scrap materials where lead foil, a nail, a Board homegrown clip. Construction work flimsy, "perniciously" not withstand even one season of operation. But… Every spring the people with the tenacity of a tight dried-up film (the other being at hand at that time somehow is not) skeletons of their teplichku-greenhouses.
About arch (although "polyethylene double-layered") structure, a sketch of which is given below, bad reviews no. Operation of several greenhouses for three seasons confirms adequate strength, good wind resistance and economy, which greatly promoted and successfully found the streamlined shape of the frame, and "bezvodivka" mounting method of the film, and reducing heat loss two-layer cladding.
The basis of the greenhouse I have steel arches, assembled into a "sandwich" of strips (the material for which was trimming 20 mm boards, remaining after the construction of cottages), and three bars. The result is a cheap, simple and yet durable construction. All connections are made with screws — in the case of repairs it is easy to replace one or the other element, and if necessary to dismantle the greenhouse.