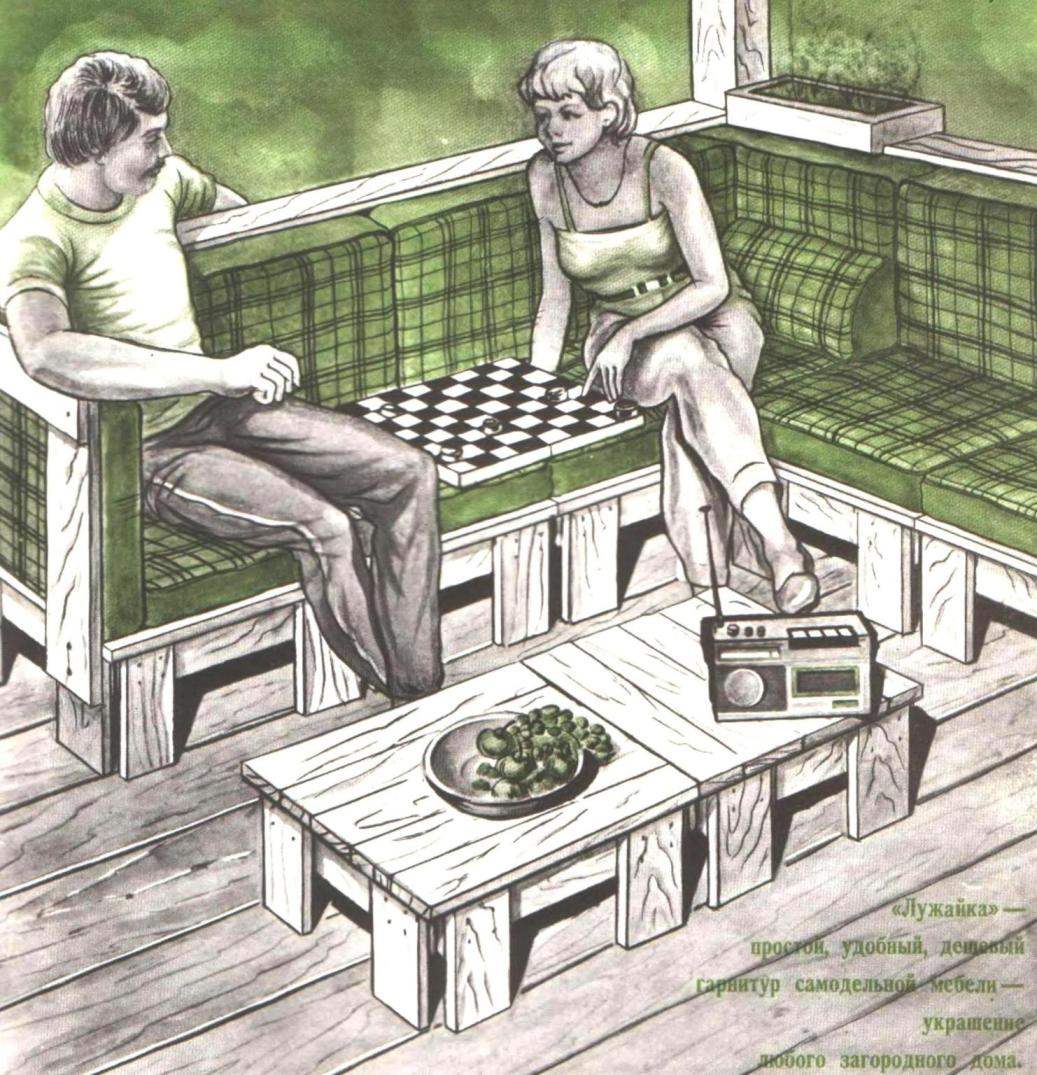 In the cold season it is nice to remember the hot summer, Blazhenny hours of quiet rest in the shade of the trees in the garden or at the cottage. But remember at the same time and on the other: on what, on any of the furniture had us rest "in nature"? The range of subjects offered by the industry, while rather limited, sun lounger, folding bed Yes hammocks. Try of them to put together a "green room" — the area in the fresh air! But whether the special summer set — everything would have looked differently. But as they are not offered the option of making such furniture their own.
What qualities and advantages over conventional home furniture incorporated in this set? The important thing is that all the components — sofa, chairs, padded stools, and chairs, and even table — made from the same standardized parts. The other important advantage of this furniture is that it is collapsible: the basic elements are held together with bolts and wing nuts, and being disassembled, folded into flat packs, convenient for transportation and storage.
During the long winter, and slowly to prepare the details for the entire set, and in the spring, moved him to the cottage, to collect, equip a small platform and a light canopy with a plastic film roof.