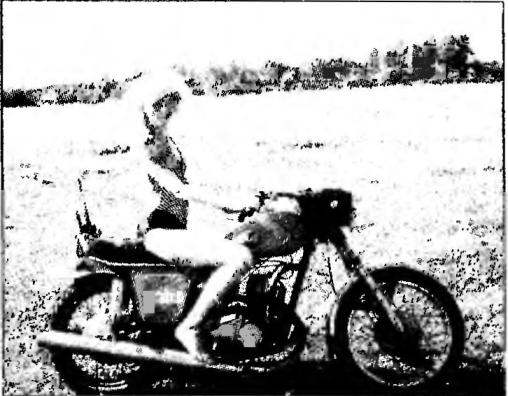 I am a regular reader and admirer of "Modeller-designer", In turn, would like to offer the subscribers of the magazine the story of how I built a chopper.
Amateur "copperstone" gained strength of seven or eight years ago and still maintains its position. But if you had fans designed choppers are mainly based on a heavy "Ural" and "Dnepr", the last time these original cars appear on the ground, even for light motorcycles.
Independent production of the chopper is considered to be an expensive lesson, But not always. It is possible to build stylish bikes and at low cost.
My chopper I have collected on the basis of the motorcycle "IZH-Jupiter-2". This is the perfect base, which cost me quite inexpensive. Basically, my technology is provided, with some "Izhevsk" motorcycle "Java" or, with a few more modifications, any other.