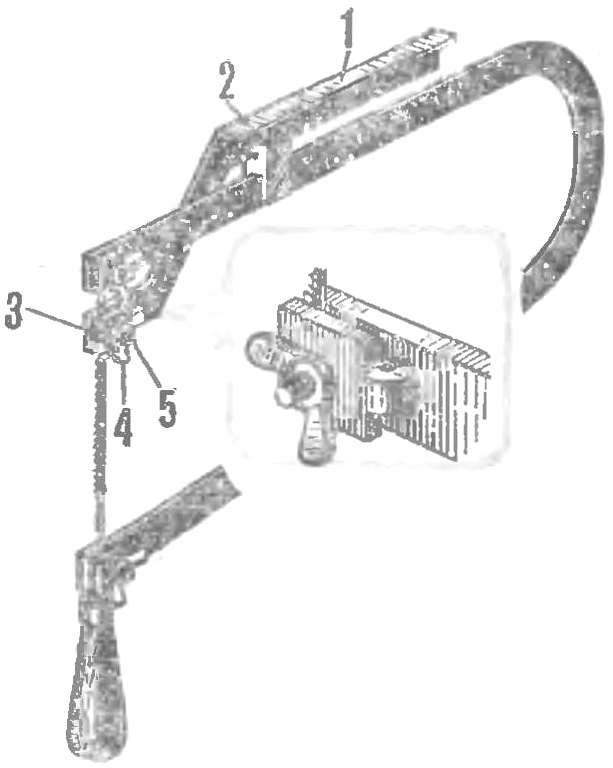 One who is engaged in sawing wood, is constantly faced with difficulties and inconveniences that arise when a seemingly simple process — the clip blade in the jigsaw. Assistance here will have a fixture, the basis of which are the lever, bearing and clamp. All items are made from metal strips with a thickness of 2 mm.
Use the device in the following manner: by putting it on the frame absence to dispute it sat on the bottom of its groove, fix the free end of the blade in the clamp with tucked nut. If pressed for(the handle-lever arm to the frame, the blade "catch up" and come to the top clip of the jigsaw. The rest, as they say, a trick.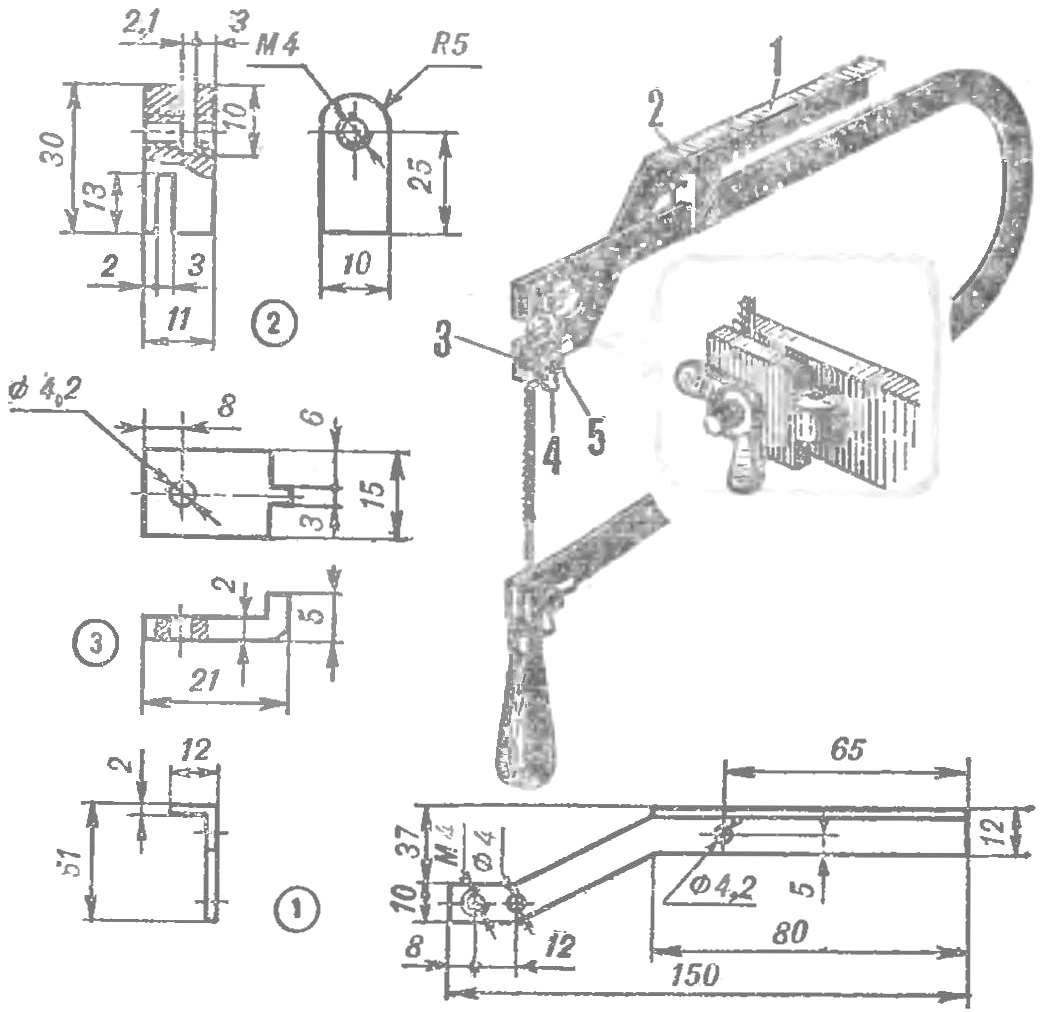 Device for clamping a saw blade:
1 — toggle, 2 — pole, 3 — your arm. 4 — nut-lamb M4, 5 — screw М4Х11.
O. DEMBO, electrician, Temirtau
Recommend to read
BACK TO THE JIGSAW…
This device allows you to consistently perform those operations which are performed simultaneously jigsaws, tension and clamp the blade. It is especially difficult to learn this kids —...
CURLY SAW
To complete the profile of woodcarving, offer readers a "M-K" to assemble a simple machine based on the electric drill IE-1036Э with electronic regulator of frequency of rotation of the...