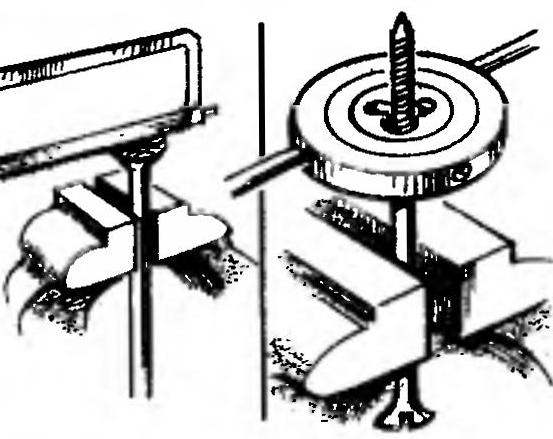 If it took a long screw thread M2—M6, and they are not (by the way, is not easy to find and sold out), it is easy to produce such a nail of suitable diameter, cut into the rod thread and propilov in the hat slot.
I. GLUKHOV, Saransk, Mordovia
Recommend to read
DROWN TO CONNECT
If the fastening of wooden parts and the screw will be less than their thickness, drill the recess with a diameter of under his hat, and the screw will "pull" to the second part,...
THE PLASTIC "DIAPER"
Like a baby in her wrap... instrument, and in this fold it is convenient to carry and easy to store. And minimized packaging does not even need tying: itself biases, since it is obtained...