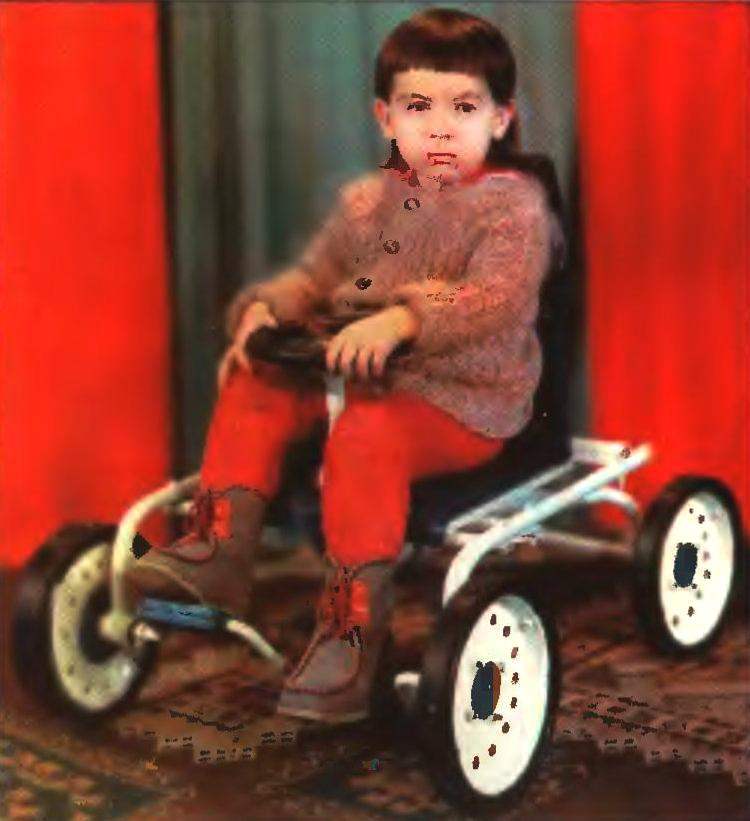 I'm a longtime subscriber of the journal "modelist-Konstruktor" — since 1968. However in the past two years, wrote out "Technique—youth", but now once again gave preference to your journal. When my daughter was little, one of the publications engineer S. Kovalev "Recumbent for kid" (No. 7/1990) for her I made a similar machine only the materials and components used the ones that had, and even for greater stability and increased track database of home-made wheels.
Velomobiley drive wheel, and a turning — back. Managed by the helm, made by the type of car.
R. ISMAGILOV, S. Tatar Kargala, Orenburg.
Recommend to read
MACHINE FOR MY SON
The car was conceived and executed as a valid simulator for the novice driver — my 15-year-old son Maxim that he could get it driving skills, and also to assemble-disassemble and repair...
MOTOVILOVYM
I'm a longtime reader and a regular subscriber of your magazine. Send in edition of a photo made by me Motovilova, which often make field trips to set the mood... Motofloor, which was...