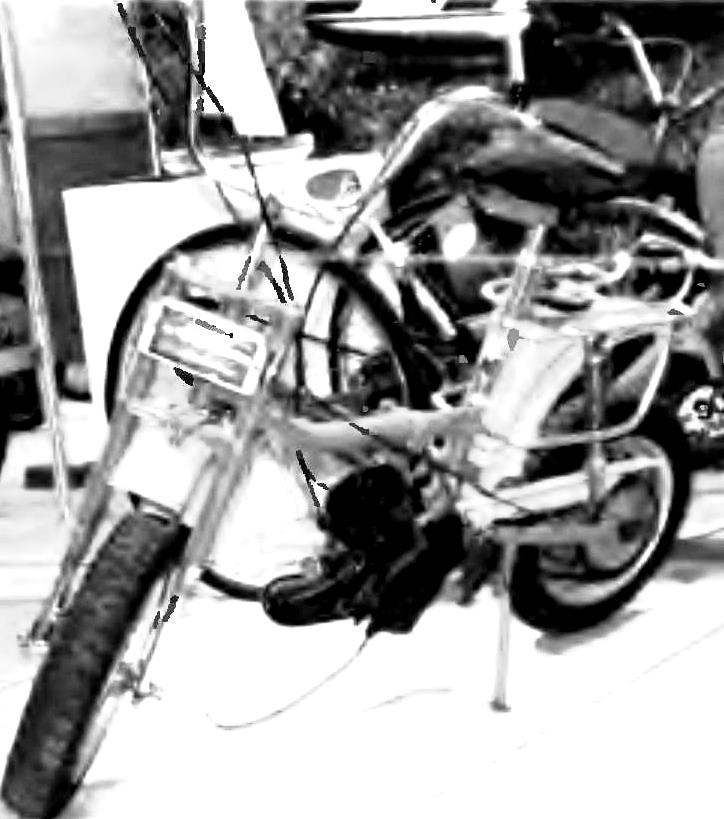 About the club Valerii Taranaki known to many. How could it be otherwise? Ongoing participation in meetings and competitions enthusiasts "autosome", in Republican and all-Union exhibitions, prizes, diplomas and medals he acquired this team a well-deserved reputation. On the pages of our magazine has already told about the car and metaconstruct Kharkiv "Club eternal". Today we acquaint readers with their latest development, micropolitical "Dwarf".
Before working on this machine, its creators — V. Taranukha, N. Titov, M. and A. Kushnir Riabovol has set a goal: to make as more as possible compact micromatic — Sputnik motorist, you have micromatic, which could be transported in the trunk of the car. Produced at the present time the domestic industry mini-mokik "Riga" does not meet the needs of motorists in a car of this class, since it only fits in the boot of the car GAZ-24 "Volga" with a body "wagon". But such machines are known in personal use is very little. Therefore I got the idea to create micromatics that would fit in the trunk of any, I emphasize — any! — domestic passenger car. This approach, together with traditional club with the desire to maximize ready units, determined the design, "Dwarf".
The primary element — frame — taken from the Bicycle "Desna", the pipe frame is cut and rearranged as shown in the figure. It took to the node of the folding frame has shifted to the steering rack. Welded to the frame standard engine mounts sh-58 from the moped "Verhovina", although you can install any other similar engine. The engine, running boards and rear suspension are made in one piece.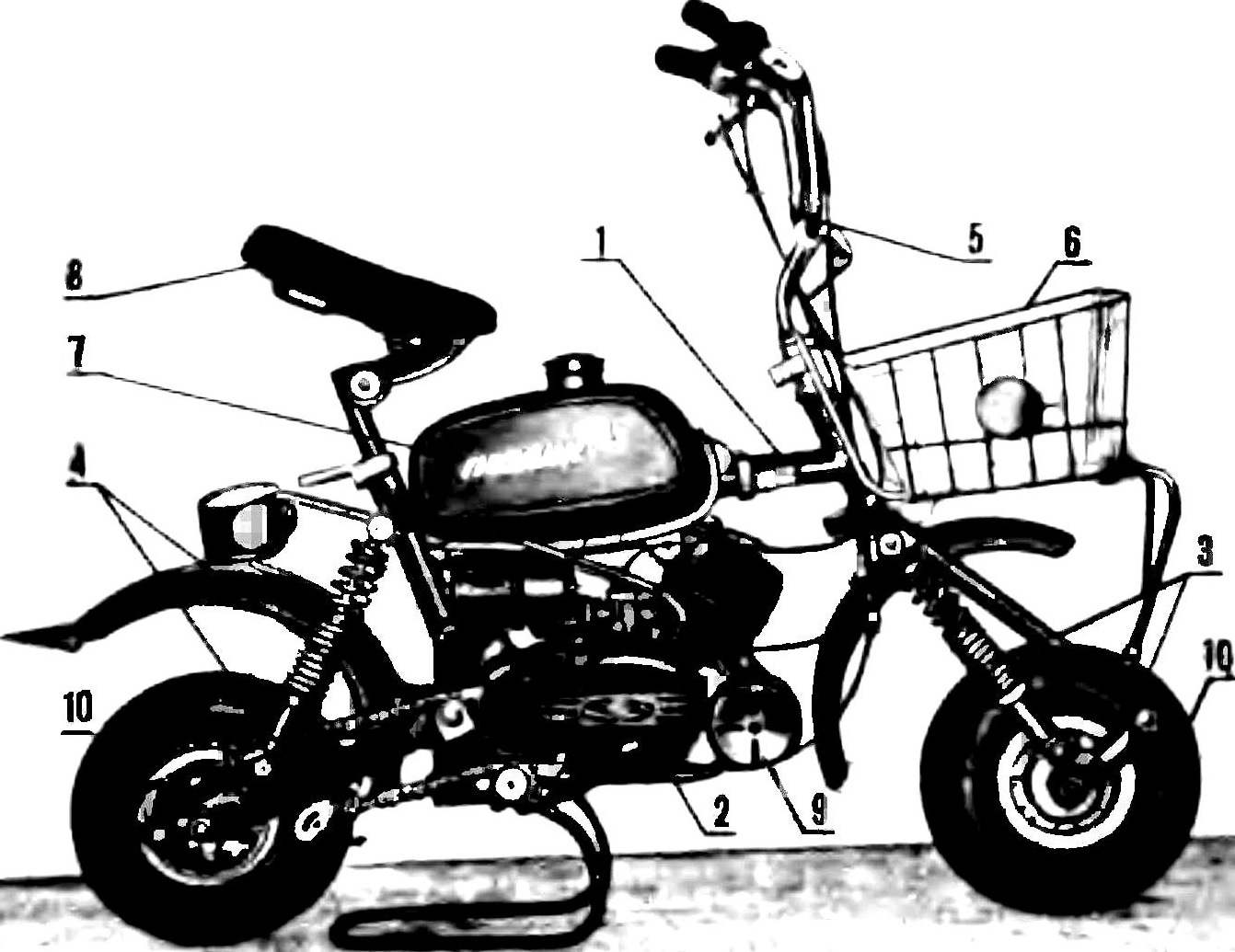 General view of microvesicle "Gnome":
1 — the frame (the alteration of the frame of a Bicycle "Desna"), 2 — engine sh-58, 3 — front suspension (homemade), 4 — link rear suspension (homemade) 5 — wheel (of a Bicycle "Desna"), 6 — trunk, 7 — fuel tank (mini-mokik "Riga"), 8 — seat (mini-mokik "Riga"), 9 — muffler (modification of the filter of the motorcycle "Minsk"), 10 — wheel (from the map).