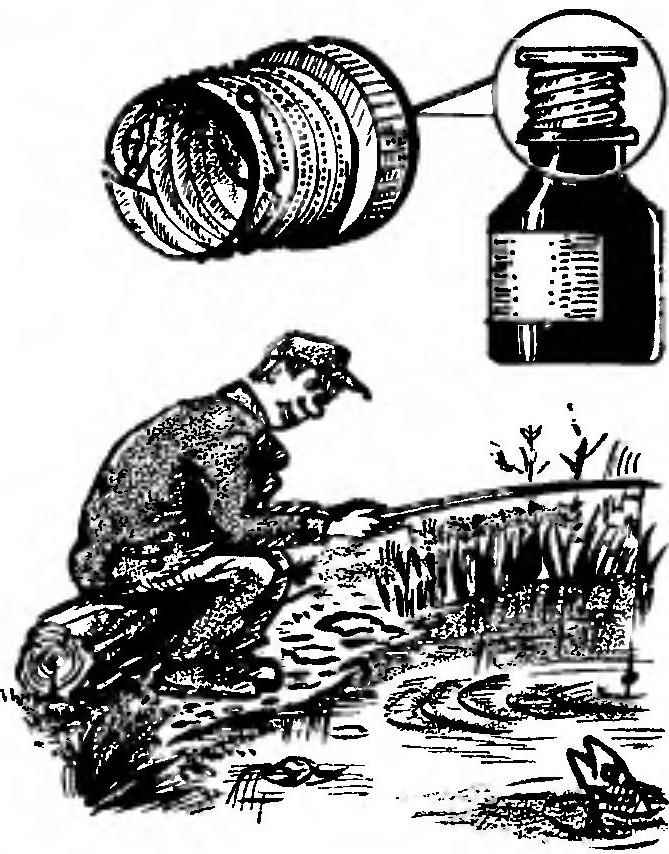 I think that many readers are not only sawing and plowing, but also relax with a fishing rod. When winding leads (loop the loop) on motoviltse on the line stay sharp bends.
I propose to wrap the leashes on the cork from the plastic cylinders for drugs or segments from a hose for watering.
Recommend to read
POWER SUPPLY WITH ACTIVE FILTERS
For portable electronic equipment need a small volume and weight of the power supply. To solve this problem relatively simply by replacing passive LC and active RC filters.   The...
MODELIST-KONSTRUKTOR 1989-10
CONTENTS: In Nikolaev the city of shipbuilders (1). Public KB "M-K": A. Natarov. Amphibian mushroom hunter and fisherman (2). Famous cars: B. Rogozhin. Records. "Glazed rocking"...