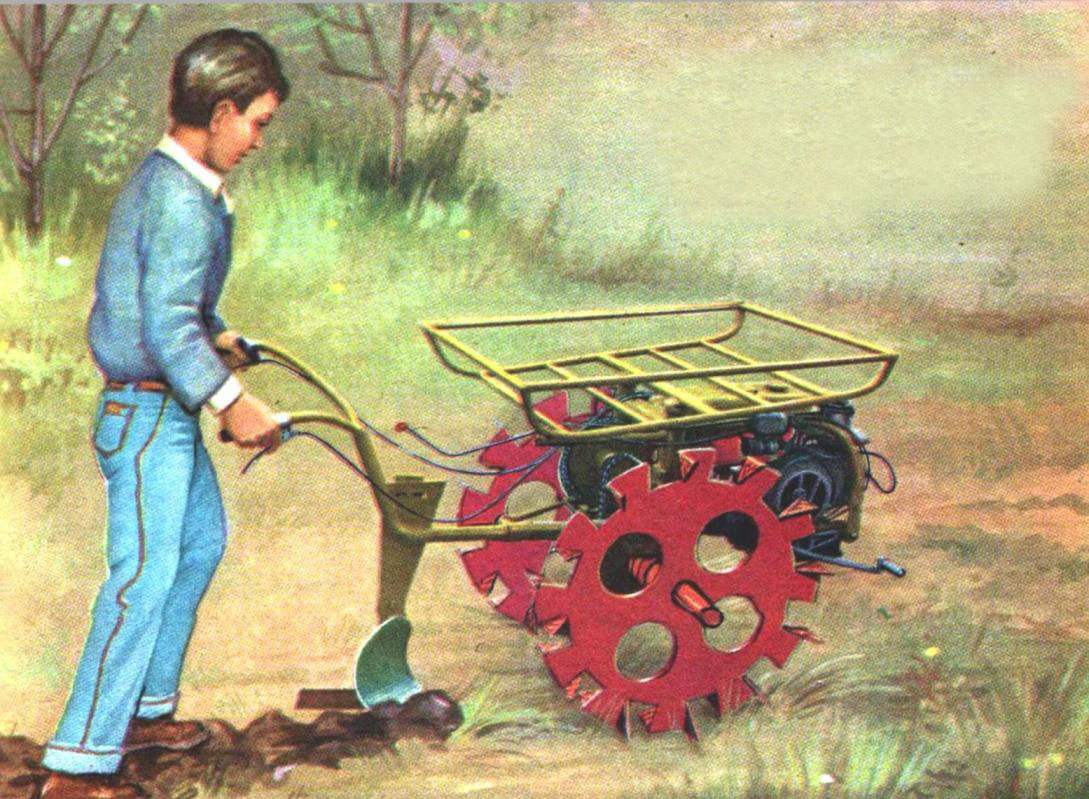 As evidenced by the mail, under the heading "Small mechanization" is very popular among people whose work directly or indirectly related to agricultural production. Of particular interest to readers are self-propelled mini-tractors — tillers. After "M-K" has published a description and drawings of "Vyatich" (see No. 7, 1981), built by engineer S. A. Ilyicheva, Amateurs agricultural design write and call the editor with a request to continue the conversation on this topic.
Today we talk about the design, proposed by V. N. Arkhipov from Kaluga.
According to the participant of the first stage of review Amateur of tractors and tillers, held last summer in Solnechnogorsk under the all-Union competition of young scientists and specialists on development of small tools (see "M-K", 1981, №10).
Machine its simple and easy to repeat. But the beauty of it is that it has the original suspension of tillers, wacky wheels, and the trunk (which no one heretofore known tillers).
For the past five years as a V. N. Arkhipov care of the cultivation of potatoes on the plot put on "the shoulders" of his mechanical assistant. Using self-made walk-behind he plow, harrow, planting and plowing potatoes, vpahivat tubers, rakes the leaves, transporting crops and fertilizer.