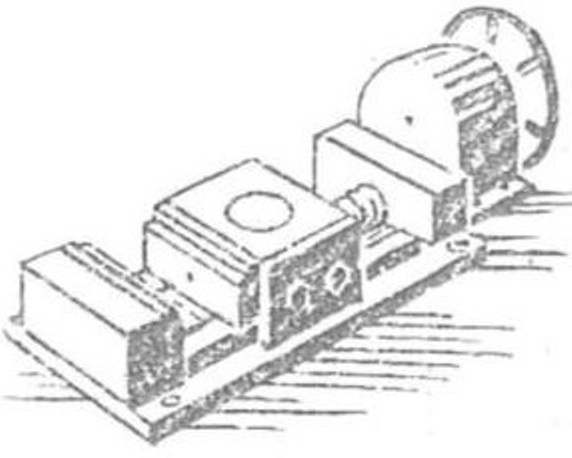 This device will serve you well — will facilitate the drilling of holes: in the grip gear grip force and a half times more than usual, which increases the reliability of fastening, and turn the handwheel Udinese than a normal pen. Changing pads (each of them attached to the jaws by two screws M8), it is possible to clamp items of different configuration Maksimalna thickness up to 80 mm. the design of the grip to the gearbox all the parts are quite simple, made of steel of common grades.
First base is welded to the corner guides and fixed the sponge with lining. Separately assemble the movable jaw: screw it to the pad and slider, is inserted into the slot nut-blank range and power screw. All this wear on the guide.
Weld the base of the reducer of several parts: it stops, corners and front of the cheeks; put on the guide by sliding it along the shank of the power shaft through the hole in the stop.