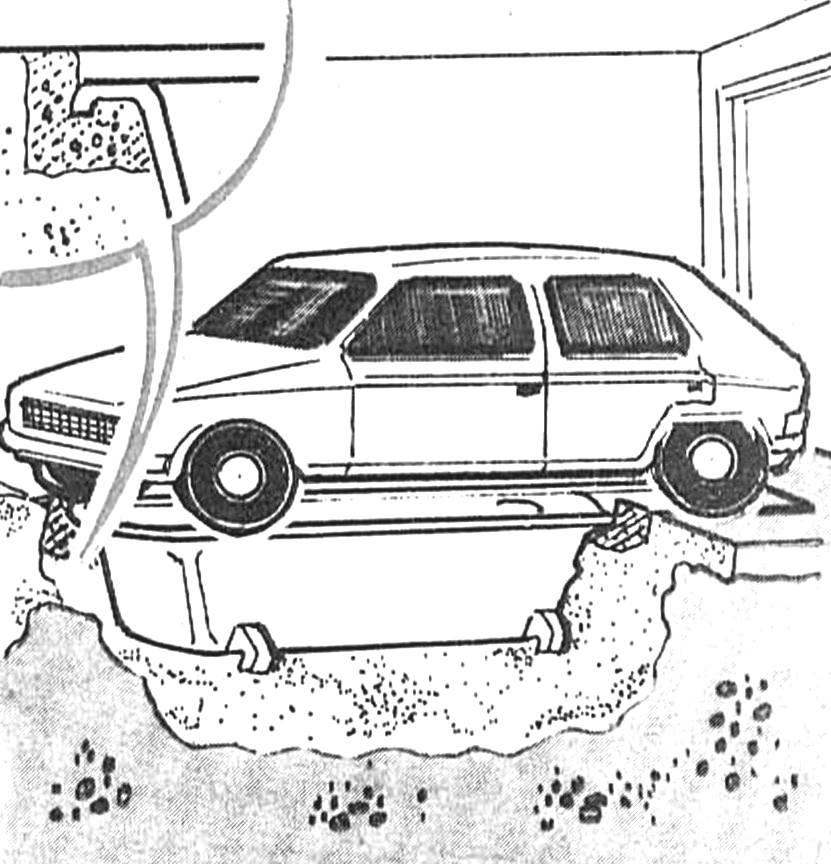 The owners of the garages know how difficult it is to make a good pit for inspection and repair of the vehicle. Of course, to dig it special is not working, but then it is necessary to strengthen bricks or cast concrete, to take care of waterproofing, and it is desirable to coat tiles. However, all these difficulties can be avoided if the basis for the pit to use the old tub, as shown in the figure.
Recommend to read
FOR COMBAT AND AEROBATICS
Universal control line model aircraft. The design "Teardrop" models for air combat — have occurred in several stages. In fact, immediately, in one step to create obedient to the pilot...
THE MINELAYER MARTI
THE MINELAYER MARTI. Scale model 1:200. Create a mine layer "Marty" is a remarkable page in the history of our fleet and is a true success in the creation of ships of this class. He...