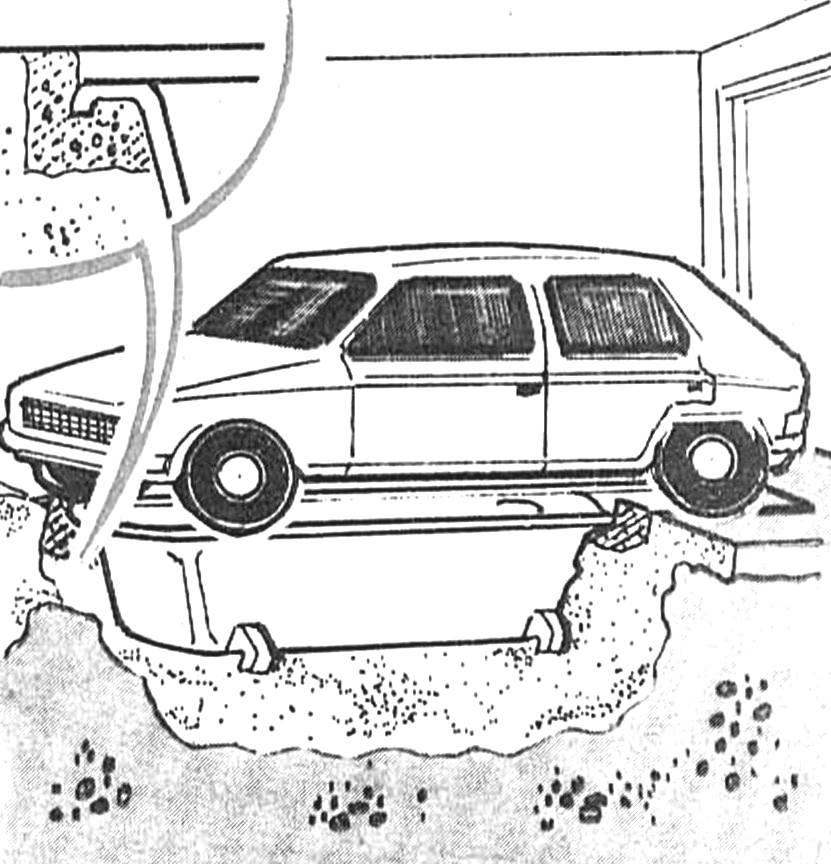 The owners of the garages know how difficult it is to make a good pit for inspection and repair of the vehicle. Of course, to dig it special is not working, but then it is necessary to strengthen bricks or cast concrete, to take care of waterproofing, and it is desirable to coat tiles. However, all these difficulties can be avoided if the basis for the pit to use the old tub, as shown in the figure.
Recommend to read
PROGRAMMATOR FOR CHIPS
Hams, self-repairing computers and modern means of automation or manufacturing such equipment, are faced sometimes with the need to record information in the chip programmable logical...
STORM CARRIERS
the Main opponents of the American "new order" at sea the fleet of the Soviet Union, naturally could not stay away from the "missile mode". Especially as its had a good "platform": just...