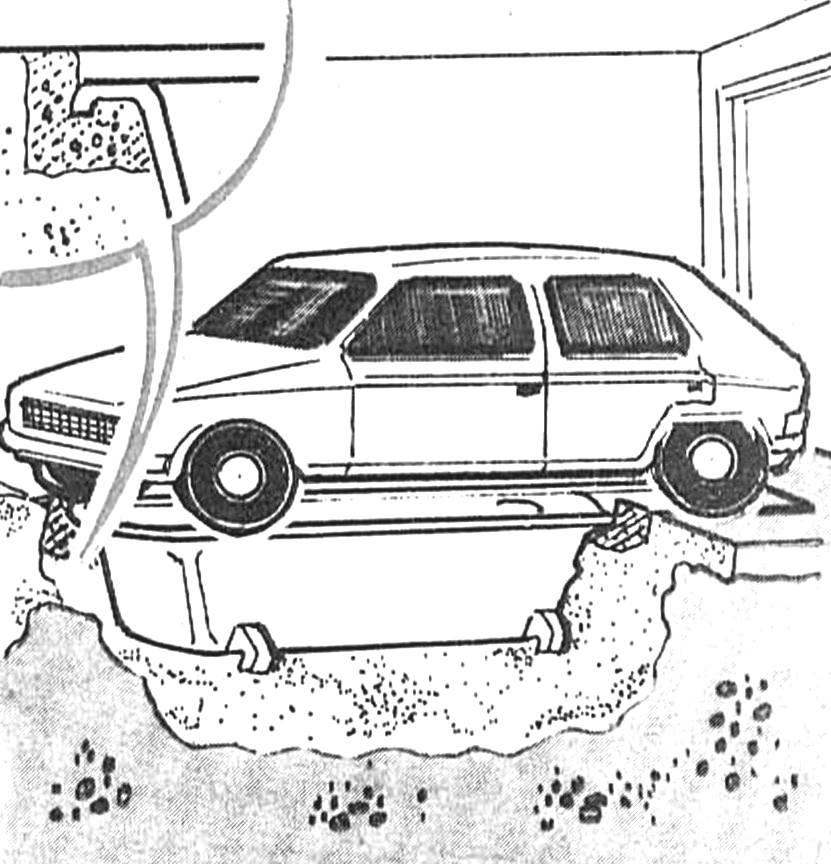 The owners of the garages know how difficult it is to make a good pit for inspection and repair of the vehicle. Of course, to dig it special is not working, but then it is necessary to strengthen bricks or cast concrete, to take care of waterproofing, and it is desirable to coat tiles. However, all these difficulties can be avoided if the basis for the pit to use the old tub, as shown in the figure.
Recommend to read
"MAIL" FOR THE WALLS
Laying tile without assistance. Those who build a new home or apartment equips with modern conveniences, it is necessary to take care of tiling. Work on tile laying with the use of...
TUB IN THE CLOSET…
Depicted in the drawing bath is designed for apartments where there are no special facilities. "Hiding" it in a wooden Cabinet, made according to the dimensions of the bath. The box...