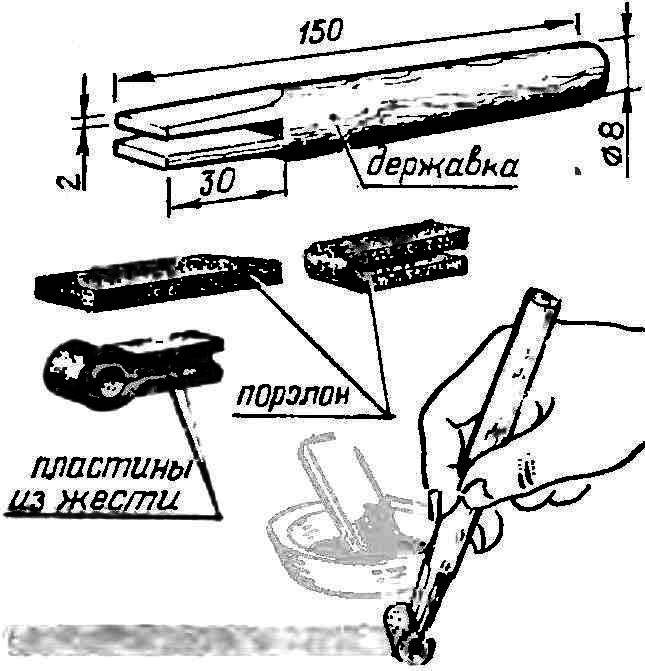 One who often works with paper and ink, it is recommended to do simple drawing tool simplifies many design works. In principle, it is a cross between a poster with pen and brush. To make it, you need to whittle out wooden planks a simple holder, made of tin to cut two plates and to procure a few foam strips. How is going to "pen" it is clear from the figure.
Recommend to read
WITHOUT A BRUSH AND IS CONVENIENTLY
Offer an easy and convenient option of using paper glue sold in plastic bottles without a brush. On the lid of the bottle make a hole with a diameter under the core-tube of a ballpoint...
IN TWO LINES
To work poster pens are very convenient, and who was fine — what makes them miracles: you can always pick up the desired width of the line, replacing the pen on the right more. But each...