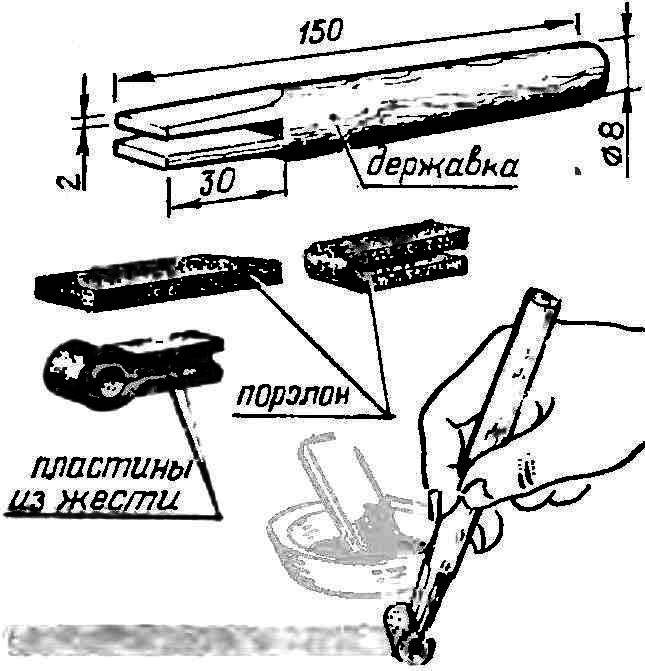 One who often works with paper and ink, it is recommended to do simple drawing tool simplifies many design works. In principle, it is a cross between a poster with pen and brush. To make it, you need to whittle out wooden planks a simple holder, made of tin to cut two plates and to procure a few foam strips. How is going to "pen" it is clear from the figure.
Recommend to read
THE PIPE DOES NOT COLLAPSE
Thin-walled tube of soft metal when you try to bend often creased. To avoid this, they are usually pre-stuffed with sand. With the same purpose, you can use another method: navit on the...
Rocket SHIP Be-10
With the beginning of the era of jet aircraft on the agenda was a question about a Russian military jet flying boat. Therefore, in may 1947, the OKB G. M. Beriev at the beginning of the...