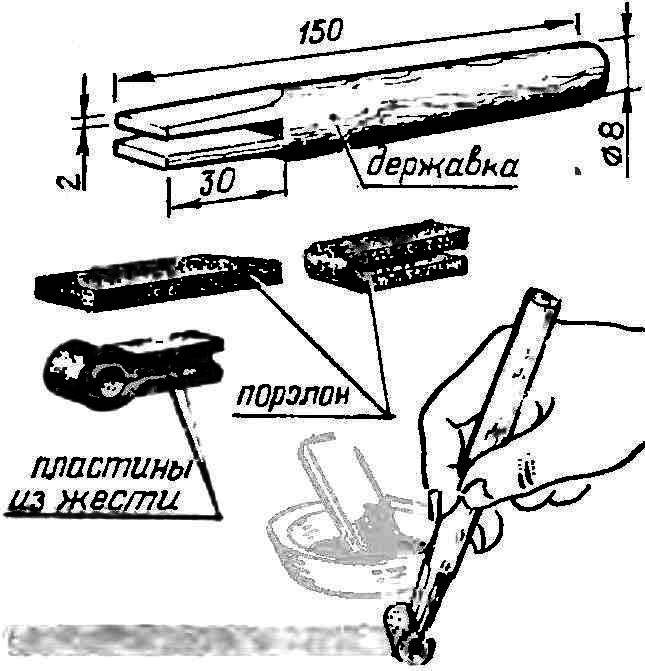 One who often works with paper and ink, it is recommended to do simple drawing tool simplifies many design works. In principle, it is a cross between a poster with pen and brush. To make it, you need to whittle out wooden planks a simple holder, made of tin to cut two plates and to procure a few foam strips. How is going to "pen" it is clear from the figure.
Recommend to read
THE HEATER IS A SOLDERING IRON
Usually wings models air combat and cord upholstered Mylar film. Stick it to the frame using BF-2, and the joints are heated with a soldering iron with a special nishikoi. In the Studio...
BIKE LOCK
A small segment of a steel cable clad in a tubular plastic case, with their ends included in a metal cylinder smaller than a hockey puck. This is a bike lock designed to prevent...