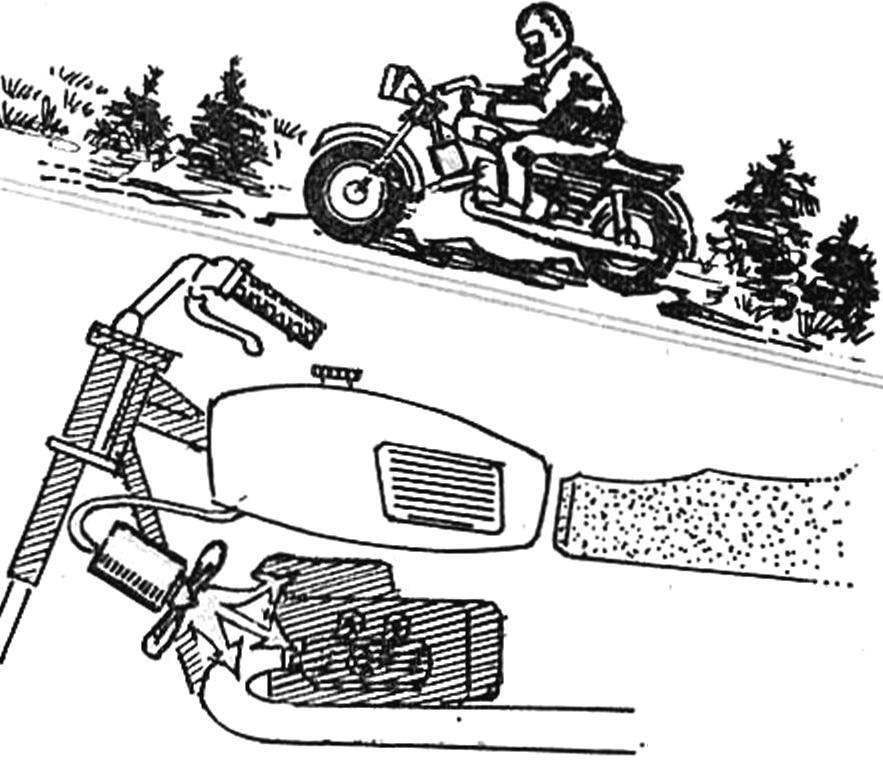 Motorcycle owners know how difficult it is to operate the motor at low speeds — for example, when the motorcycle moves along a dirt bumpy road. Without blowing counter-flow cylinders overheat, the engine loses power, wears out faster… I'm getting out of this situation, using forced cooling. On his "Ural" installed two small fan in front of each of the cylinders that include at low speeds. The two-year operation of the upgraded motorcycle showed high efficiency of my improvements. By the way, it allows long to operate the motor even in the Parking lot — for example, when it is adjusted.
P. SHARUPICH, Orel
Recommend to read
AMPHIBIAN SH-2
In the summer of 1929 went up in the air the first Soviet amphibian. It was a W-1 with a 65 HP motor, built by aviation enthusiasts — thirty-year-old engineer Vadim Borisovich Shavrov...
WICKET — A DIFFICULT
The gap exposed between the gate and the column will cause respect for the skill of the Builder from any incoming to the site. To do it by using two identical plate thickness-supak...